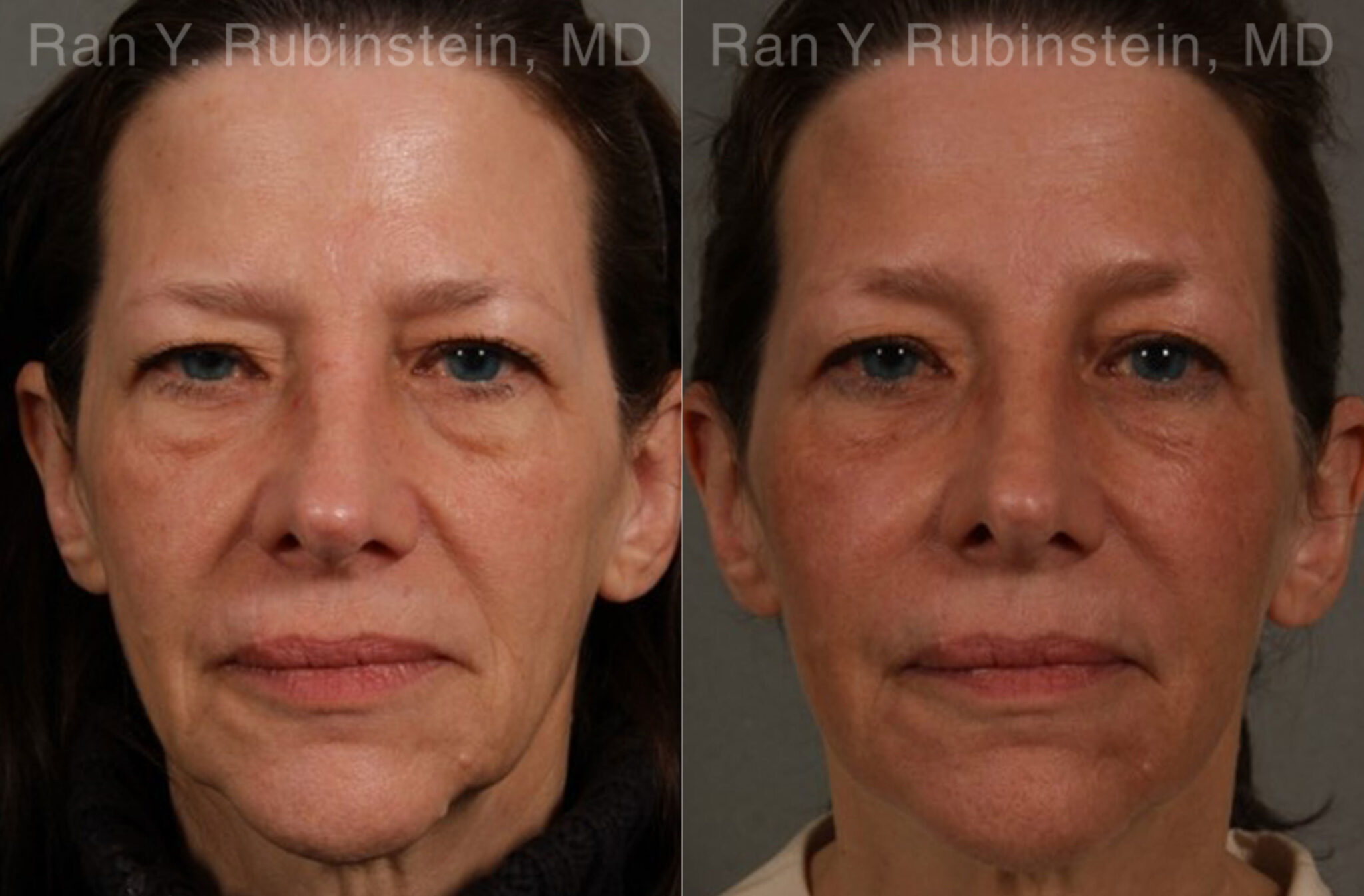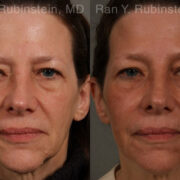 Patient Info
Gender: Female
Procedure Description:
After a liquid lift using a combination of Juvederm, Restylane Silk, and Juvederm Voluma to restore a more youthful appearance. The patient looks less tired and sad.
Dr. Rubinstein is one of the top facial plastic surgeons in New York and is double board certified Facial Plastic Surgeon. Dr. Rubinstein is considered an expert in injectable fillers and was among the first to introduce the liquid facelift and injectable rhinoplasty. He is highly respected among his peers and is one of the most sought after clinical trainer on advanced injectable techniques. His approach is unique. Much like an artist who uses many different paint colors, Dr. Rubinstein's uses a wide range of fillers in facial sculpting. In depth treatment planning combines listening to patients wishes, viewing 3D photography, and evaluation of pictures from youth. Dr. Rubinstein's knowledge of anatomy and understanding of how to reverse the signs of aging in the most effective and natural manner affords him the ability to restore beauty and help patients create a better version of themselves.
Surgeon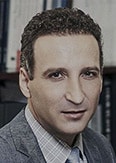 Ran Rubinstein, MD
Physician
Location
United States, NY, Newburgh, 200 Stony Brook Ct, 12550
845-863-1772