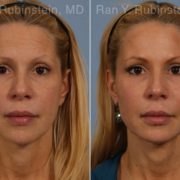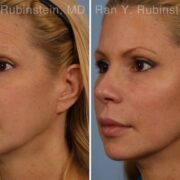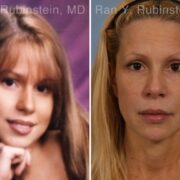 Patient Info
Age: 40 - 49 years old
Gender: Female
Procedure Description:
Before: 41-year-old noticing volume loss in her cheeks and jawline with facial lines
After: 1 month after a Liquid Lift using Voluma to fill her cheeks, jawline, Juvederm for subtle lip volume, and forehead and smile lines. Restylane to fill under eye hollows. Botox for frown lines and brow and neck lifting.
Surgeon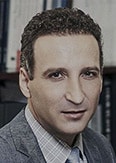 Ran Rubinstein, MD
Physician
Location
United States, NY, Newburgh, 200 Stony Brook Ct, 12550
845-863-1772