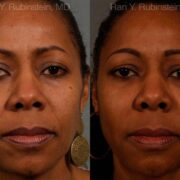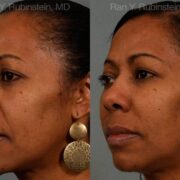 Patient Info
Age: 50 - 59 years old
Gender: Female
Procedure Description:
Injectable Fillers (Liquid Lift Juvederm)
Before: Age 46 Note of loss of youthful cheek, under eye, and jaw line volume causing drooping of the cheeks, and deepening of the parenthesis lines. Brown age spots.
After: Age 50! Four years after starting Botox injections, Juvederm Liquid Lifts, and Laser Facials (brown spots). Note decrease in parenthesis lines from refilling cheek volume requiring less filling of the actual fold. Restoring the youthful cheek volume with Juvederm made her face more "gravity proof" slowing down sagging.
Surgeon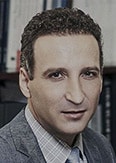 Ran Rubinstein, MD
Physician
Location
United States, NY, Newburgh, 200 Stony Brook Ct, 12550
845-863-1772