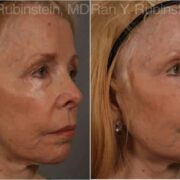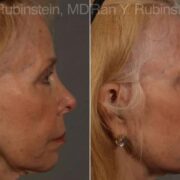 Patient Info
Age: 70 - 79 years old
Gender: Female
Procedure Description:
Injectable Fillers (Juvederm Voluma Liquid Lift)
Before: 73 year old female with a history of a facelift about 15 years prior presented with a complaint of skin sagging along her neck and jaw line and under eye puffiness. On further evaluation including photos from 10 and 15 years ago, she was found to have dramatic loss of volume in her temples and under eyes creating hollowing. Volume loss in her cheeks and jaw line has caused deflation and sagging. She wanted long lasting yet immediate results without surgery.
After: 2 months after Juvederm Voluma injections in her temples, cheeks and jaw line. Restylane was used to fill the under eye hollows. Note lifting of her cheeks and smoothing out of her jaw line laxity as well as indirect lifting of her lax skin under the chin. Results will last up to 2 years.
Surgeon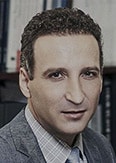 Ran Rubinstein, MD
Physician
Location
United States, NY, Newburgh, 200 Stony Brook Ct, 12550
845-863-1772