Experience the Transformative Benefits of Botox Treatment
In the pursuit of ageless beauty, Botox emerges as a contemporary marvel. Beyond its aesthetic allure, it presents a promise of renewed confidence. By subtly smoothing wrinkles, Botox isn't merely reversing time; it's refining one's narrative of self-assurance and grace.
Immediate Revitalization
Witness the magic of Botox as it effortlessly fades frown lines and crow's feet.
Non-Invasive Refresh
Achieve a rejuvenated appearance without surgical interventions, ensuring minimal downtime.
Durable Results
Botox offers not just a fleeting beauty boost, but a lasting embrace of youthful allure.
What is Botox Injections?
Botox is a commonly administered injectable treatment that aims to diminish the visibility of facial wrinkles and lines. It works by temporarily relaxing the facial muscles that cause wrinkles – such as frown lines, forehead lines, crow's feet, and masseter muscles. Botox has become an attractive option for those seeking a more youthful appearance without undergoing plastic surgery.
If treated early, Botox can prevent these dynamic lines from progressing to static lines and wrinkles (seen at rest without expression), which will then also need to be filled.
Believe it or not, most people are unaware of some of the many benefits of Botox injections, including its uplifting, anti-gravity effect on the face and neck.
BOTOX WRINKLE TREATMENTS
Botox wrinkle treatments are a popular treatment option for smoothing out dynamic wrinkles such as frown lines, forehead wrinkles, glabellar lines, bunny lines, and crow's feet. Botox injections can also help reduce the appearance of deep wrinkles. Botox works by temporarily weakening facial muscles that cause the appearance of wrinkles when they contract. This makes it an ideal treatment option for diminishing facial wrinkles without surgery. It is important to note that Botox injections should be administered by experienced medical professionals like board-certified plastic surgeons or medical doctors with expertise in cosmetic injection techniques.
In addition to reducing the appearance of existing wrinkles, some patients may combine Botox treatments with filler treatments like Juvederm or Restylane to achieve a more youthful look. For added benefit, some patients opt for a combination of Botox and brow lift procedures to reduce forehead lines and give their face a more lifted appearance. During your initial consultation with your provider, you will discuss which type of personalized treatment plan is best suited for your needs and goals. The amount and type of injectable units required will vary depending on each individual's desired result; however, it typically ranges from 20-60 single units per session.
BOTOX LIFTING AND CONTOURING TREATMENTS
Botox lifting and contouring treatments are becoming increasingly popular beauty treatments for smoothing wrinkles, improving skin texture, and restoring volume loss. Botulinum toxin is injected directly into the muscle to block nerve signals, resulting in a smoother complexion with fewer age-related fine lines and deeper wrinkles. For more severe cases of generalized muscle weakness and skin concerns, dermal filler treatments may be recommended in addition to Botox injections. The average treatment cost will depend on the severity of the skin concerns but most health plans cover at least part of the expense.
Embark on Your Journey to Success, Don't Wait More!
Schedule a consultation with Dr. Rubinstein
MICROTOX® (MICRO BOTOX)
Microtox® is a type of cosmetic treatment used for facial lines and wrinkles. It is a combination of very small doses of Botulinum Toxin A, injected into the soft tissue to relax muscle spasms and reduce deeper lines. This treatment process can be used to smooth out wrinkles on the face, such as glabellar wrinkles between the eyebrows, crow's feet around the eyes, forehead lines, and other areas. Microtox® treatments can provide a lasting result of smoother skin with fewer wrinkles, making it an effective option for those looking to achieve a more youthful appearance without undergoing cosmetic surgery. Today, this technique is widely used in aesthetic medicine providing patients with natural-looking results.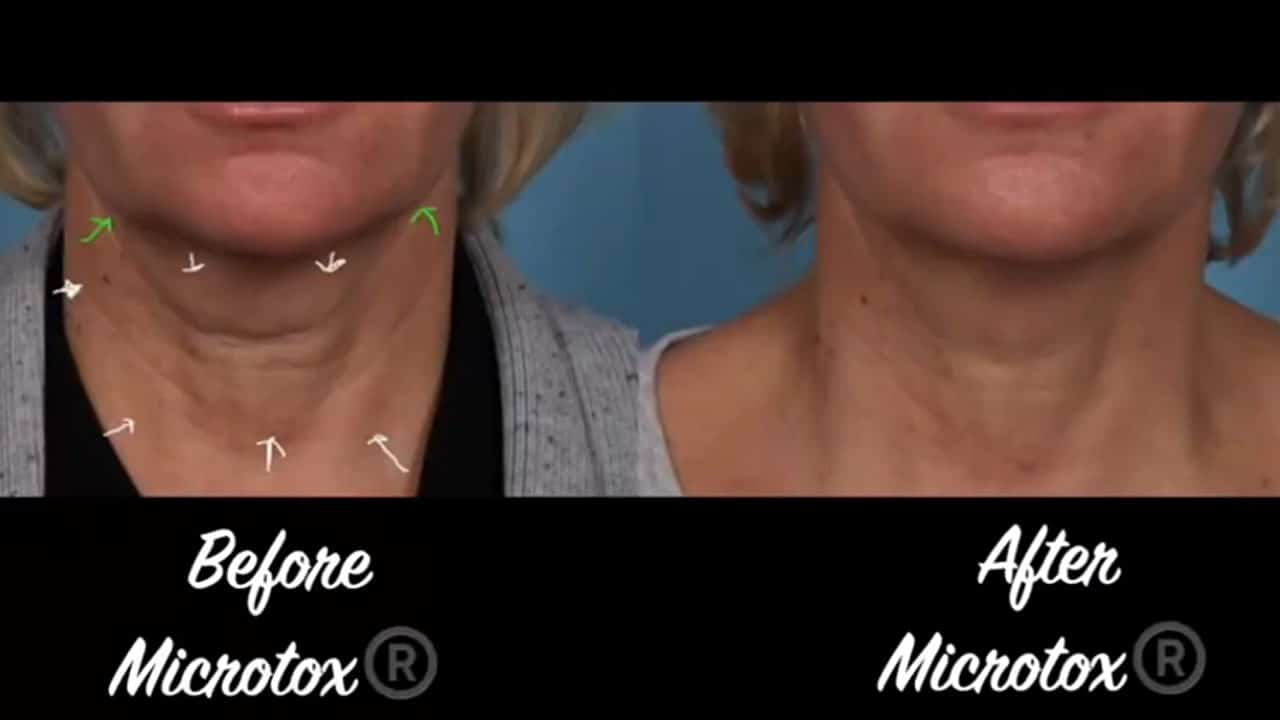 BENEFITS OF MICROTOX® (MICRO BOTOX)
Microtox® (microbotox) is an innovative cosmetic procedure that has been developed to reduce the appearance of wrinkles and vertical lines on the face. It involves very small doses of botulinum toxin injections administered by board-certified dermatologists to relax facial muscles, which can lead to smoother skin. The treatment is much safer than dermal filler products, and it has been proven effective in clinical trials. In addition, it is a cheaper alternative to other treatments such as facial exercises or double vision surgery and requires less medical attention than traditional botulinum toxin injections.
References:
Discussion, Evaluation of the Microbotox Technique: An Algorithmic Approach for Lower Face and Neck Rejuvenation and a Crossover Clinical TrialLambros, Val M.D. Author. Information Plastic and Reconstructive Surgery: September 2018 – Volume 142 – Issue 3 – p 650-651.
Microbotox Injection Technique: Lower Face & Neck. From "Microbotox of the Lower Face and Neck – evolution of a personal technique and its clinical effects."
Video Author: Woffles TL Wu MBBS, FRCS(Edin), FAMS(Plastic Surg).
Published on: 10.12.2015 Associated with Plastic and Reconstructive Surgery. 136(5S):92S-100S, November 2015November 2015, Volume 136, Issue 5S
Patient Results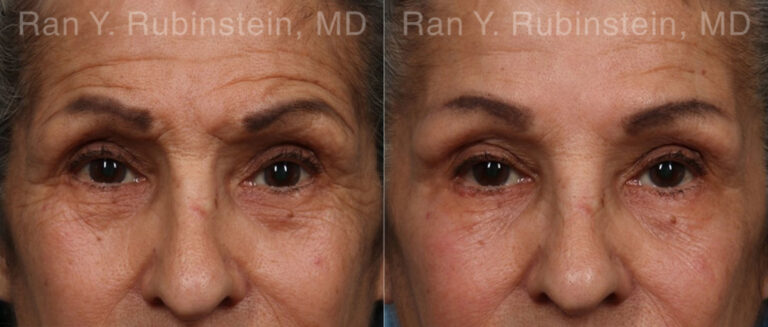 * All patients are unique and individual results may vary.
NEFERTITI BOTOX INJECTIONS
Nefertiti botox injections are a popular cosmetic injectable treatment that is used to reduce the appearance of wrinkles around the neck and face. It involves the injection of a small amount of Botulinum toxin product, which acts as an injectable neurotoxin (BoNT-A) to temporarily relax facial muscles and prevent movement. This helps to create a smoother, younger-looking complexion with fewer wrinkles. In addition to its wrinkle-reducing effects, Nefertiti botox injections can also be used for additional lip volume and lip augmentation treatments.
The results from Nefertiti botox injections are typically visible within two days after the procedure and last for up to six months before they need to be repeated. The duration of action depends on individual factors such as age, skin type, lifestyle habits, and how many units are injected. As with all injectable treatments, it is important to seek out experienced medical professionals like board-certified plastic surgeons or medical doctors who specialize in cosmetic injection techniques when undergoing this procedure. With proper care and maintenance following treatment, patients can enjoy long-lasting anti-aging benefits from Nefertiti botox injections.
ADVANCED THERAPEUTIC BOTOX
Botox, a type of botulinum toxin, has become a popular option for patients seeking treatment for a wide array of conditions ranging from cervical dystonia to cosmetic effects. In the Hudson Valley, Botox is available through experienced plastic surgeons and dermatologists who have extensive experience with this powerful therapeutic drug.
Botox works by blocking nerve signals that cause muscles to contract, resulting in decreased muscle activity and movement. This can be used to treat various medical conditions including neurological disorders such as cervical dystonia which affects the neck muscles and causes them to contract uncontrollably. It can also be used as a cosmetic injection to reduce wrinkles and improve the appearance of facial features. Additionally, Botox can be used in rehabilitation medicine to treat muscle spasms and reduce pain caused by chronic conditions like arthritis or fibromyalgia.
When considering Botox therapy it is important to consider your doctor's experience level with the procedure, as different levels of expertise will affect the outcome of the treatment. For example, an experienced dermatologist may perform better results than an inexperienced plastic surgeon because they are more familiar with aesthetics. The doctor should also discuss potential side effects such as dry eyes or droopy eyelids before administering the injection.
In addition to Botox therapy, some Hudson Valley doctors may recommend other treatments that work in conjunction with Botox such as hyaluronic acid fillers or neuromodulators like Dysport or Xeomin which help relax facial muscles long-term. Hyaluronic acid fillers are common injectable treatments that help plump up areas on the face where volume has been lost due to aging and help reduce wrinkles and fine lines while adding fullness back into cheeks or lips over time.
What to expect after your Botox injections
Typically, there is minimal to no bruising. There is no pain after the injections are completed. You will begin to see results after three days, with final results by the tenth day. Results last, on average, four months. The first few treatments may last closer to three months, but with subsequent treatments, it will last longer and longer. A recent study showed that after two years, Botox could last up to four to six months. This can only be accomplished when higher unit dosages are used in each area. Fewer units per treatment area equal less short-term costs, therefore shorter duration/reduced results.
FAQs about Botox
How long do the effects of Botox typically last?
The effects of Botox can vary from person to person but generally last between 3 to 6 months. As the treatment wears off, muscle action will gradually return, and you'll notice the reappearance of lines and wrinkles. Many people opt for regular treatments to maintain their smoother, more youthful appearance.
Is Botox safe?
The risk of complications is very low when real Botox is both dosed and injected properly. The use of illegal fake Botox is rampant, usually resulting in suboptimal results. Severe complications from fake Botox, including death, have been reported. Botox Cosmetic (manufactured by Allergan) continues to be the gold standard in the United States and has been used safely in millions of patients over the past 25 years.
What are some potential Botox risks?
The most common side effect is mild bruising. This can be prevented by avoiding the medications listed for you on our "Meds to Avoid list." Dr. Rubinstein also uses a very small 31-gauge needle which is less likely to cause bruising. Eyelid droop, also known as ptosis, is rare in the hands of an experienced injector. This can be treated with Visine eye drops. Flu-like symptoms and headaches are also rarely reported.
Am I too young for Botox?
At times, Botox can be very helpful for some twenty-somethings and, certainly, those in their early thirties who are already beginning to show fine lines and can prevent the development of wrinkles. This is more typically for fairer-skinned individuals (lighter-skinned Caucasians).
Am I too old for Botox?
Botox provides the benefit of looking better immediately when you frown, smile, etc. If lines have already become etched into your skin, Botox can help prevent them from getting worse, if not slightly improve them over time with consistent usage. Another therapy to smooth out lines, such as dermal fillers with or without laser skin resurfacing, can be used to eliminate these types of wrinkles. After the etched-in wrinkles are improved, Botox can then help to prevent the wrinkles from becoming etched in again.