Dr. Rubinstein's Mission
As a facial plastic surgeon, Dr. Rubinstein is dedicated to providing his patients with the most sophisticated and cutting-edge treatments and surgical methods available. He takes a comprehensive and holistic approach to his practice and pays meticulous attention to the details.
Patients have valued his caring approach to both surgical and non-surgical treatments.
Dr. Rubinstein is also dedicated to training the next generation of plastic surgeons. As one of the most sought-after physician trainers in the Northeast, he works with aspiring surgeons, introducing them to advanced laser and injectable procedures.
MEET DR. RAN RUBINSTEIN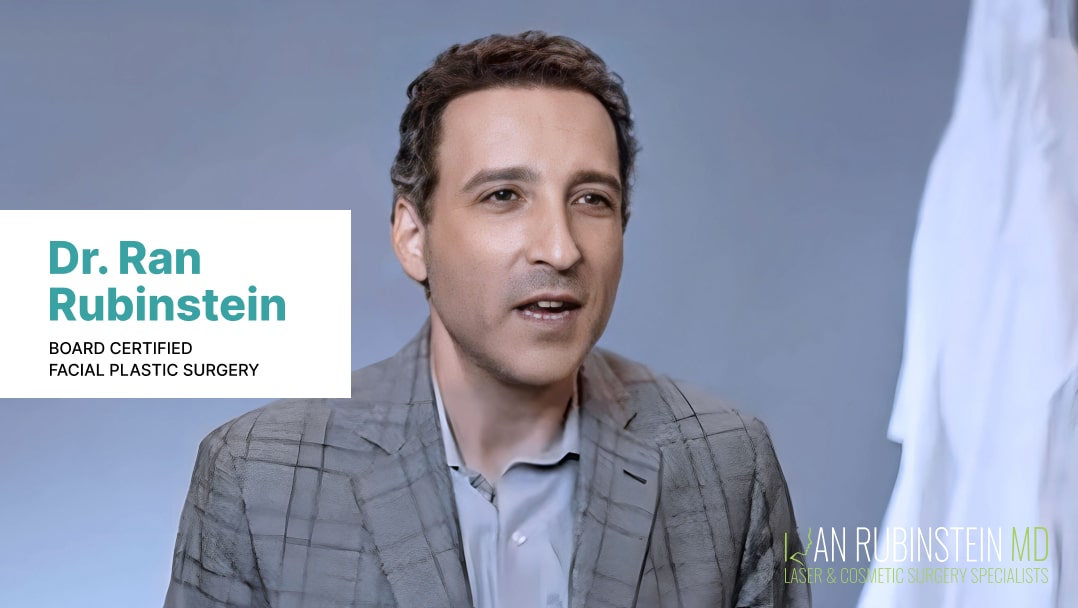 A Background in the Arts
Facial plastic surgery is the marriage of art and science. A talented plastic surgeon must have both a knowledge of facial anatomy and biology and a deep appreciation and understanding of aesthetic principles.
From a young age, Dr. Rubinstein has been an artist and sculptor. Through his early schooling at the Waldorf School, he had exposure to music, art, creativity and language learning.
The Waldorf School
A Waldorf education is based on the teachings and principles of Rudolf Steiner, an artist and scientist.
Education in the Waldorf School is holistic and designed to address a growing child's needs. It develops children's practical, artistic and intellectual skills, emphasizing creativity and imagination. The method integrates qualitative assessments into daily classroom life and minimizes standardized testing until a student is about to enter post-secondary education.
Experience is at the heart of a Waldorf education. As a student, Dr. Rubinstein was encouraged to cultivate his emotional, artistic and intellectual capacities to discover his path and find a way to serve the world.
Like many Waldorf graduates, Dr. Rubinstein is a leader in his field. His early educational foundation has allowed him to work passionately toward his goals and take the initiative as a surgeon and educator.
Further Education
His Waldorf education was just the beginning for Dr. Rubinstein. Becoming a facial plastic surgeon involved years of rigorous training and specialized education.
After earning his bachelor's degree in biology at SUNY Binghamton & Yeshiva College, he enrolled in the Albert Einstein College of Medicine, where he received his medical degree. He also received a Distinction in Otolaryngology Research while a medical student.
He then became a otolaryngology/head and neck surgery resident at the University of Medicine and Dentistry at New Jersey – New Jersey Medical School. It was during his residency that Dr. Rubinstein gained exposure to facial plastic surgery and finally found his calling.
From there, he began a fellowship at the University of South Florida in facial plastic and reconstructive surgery, under the direction of Dr. Richard T. Farrior and Dr. Edward Farrior.