WHAT EXACTLY IS IT?
Rubi Rewards allows our patients to accumulate points they can then use for future cosmetic surgery procedures.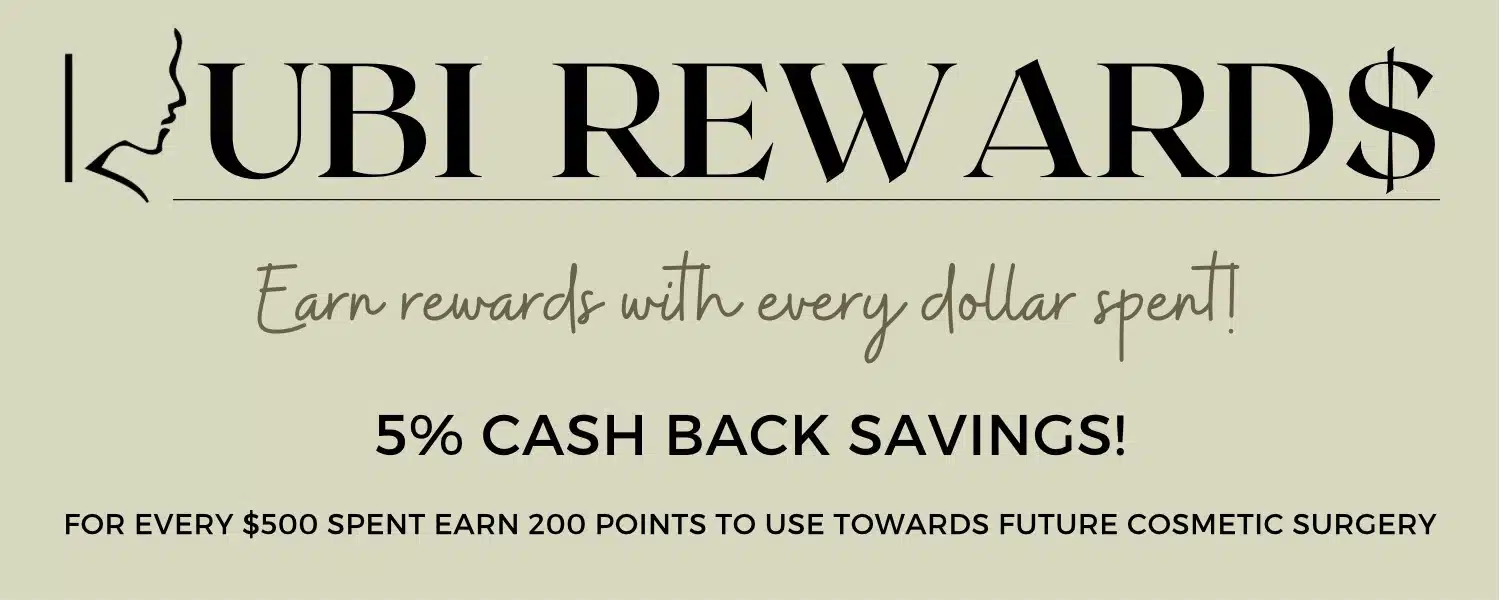 HOW DO I ENROLL?
Anyone enrolled in one of our Rubi Membership plans is automatically eligible to receive Rubi Rewards. Call or text 845-863-1772 for more information.
HOW DO I EARN POINTS?
Earn 5% back on all your treatments and surgeries. For every $500 spent you will receive 200 points.
HOW CAN I REDEEM MY POINTS?
Points can be applied to most cosmetic surgeries. Points cannot be used toward medical spa and injectables.
ANY OTHER BENEFITS?
Yes! When you reach 5,000 points you will be entitled to spin the prize wheel at your appointment checkout. Everyone wins! Prizes range from free skin care products to spa services and injectable treatments.
DO RUBI REWARDS POINTS EXPIRE?
As long as you maintain your Rubi Membership status your points will not expire.