Dive into the Benefits of Breast Enhancement
Breast Augmentation, more than a mere cosmetic procedure, has become a transformative journey for many. Whether it's restoring symmetry, reclaiming lost volume, or achieving a desired silhouette, the benefits are profound and deeply personal, offering renewed confidence in one's own skin.
Restored Symmetry
Balance is beauty. Achieve perfect harmony and proportion with precision augmentation.
Revived Volume
Turn the page on life's changes, and rediscover the fullness and contour you desire.
Empowered Choice
Whether it's enhancement or post-mastectomy restoration, it's a step towards reclaiming control and celebrating your body.
The Procedure
Breast Augmentation
There are many choices available for women seeking breast augmentation, including the size and the material of the implant and the implant placement and incision location. Dr. Beran meets to privately consult with each patient, completes a physical examination, listens to their desired outcome, receives their health status and history and makes surgical recommendations.
Dr. Beran will discuss the different choices available and will recommend only the best augmentation options for each patient. Bringing several pictures of breasts that you like and those that you dislike will enable open communication. This is the best way to achieve the look you desire. The possible augmentation results can be viewed that day with the Canfield VECTRA 3D imaging system. The advanced digital images allow each patient to see a model of their enhanced breasts from multiple angles.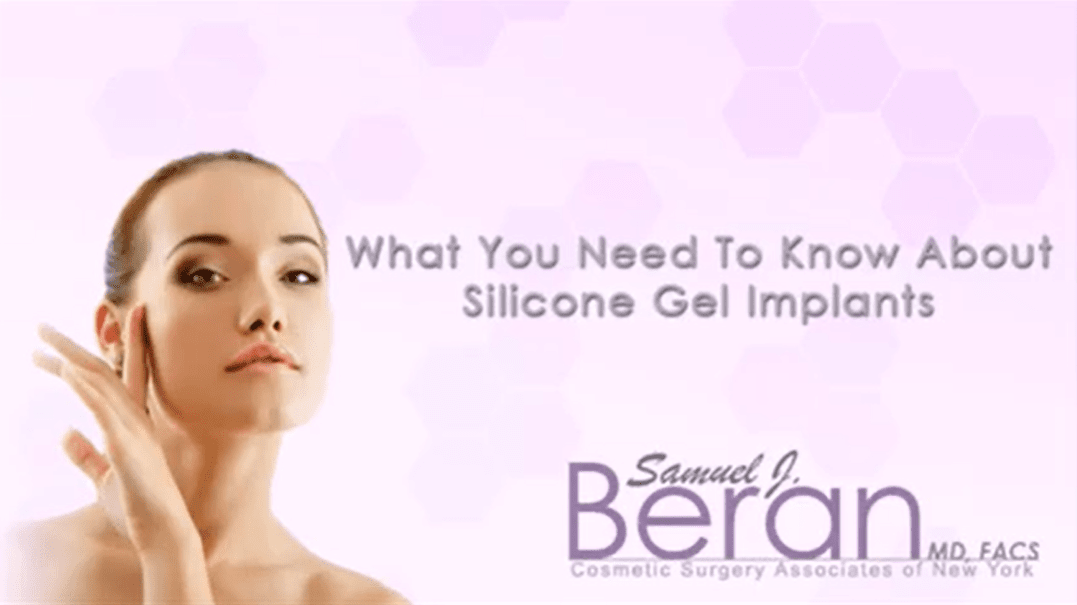 Breast augmentation incisions are inconspicuously located and may be placed under the arm in the armpit, under the breast within the crease, or around the nipple. The breast implants are inserted through the incisions and may be positioned either directly under the breast tissue or under the breast muscle. Dr. Beran will discuss the incision and material advantages and disadvantages with you and will assist you in making augmentation choices that are best suited for you.
Good Candidates for Breast Augmentation
Good candidates for breast augmentation are in good health and are looking to enhance and improve the appearance of their breasts. Women with a healthy expectation and who are willing to follow the post surgical instructions are likely to be good candidates for breast augmentation.
After Breast Augmentation Care
Many breast augmentation Newburgh patients are able to return to work and resume their normal activities in just a few days after the procedure. Pain and discomfort can be eased with medication, if necessary. Swelling and a tight feeling in the breast may also be experienced. A surgical bra must be worn for support and to reduce swelling for a period of time. Heavy lifting and strenuous activities will be avoided for several weeks. You will receive more specific time restrictions in your post-surgical instructions.
the risks
Breast Augmentation Risks
There are risks associated with all plastic surgery procedures, even those that are as uncomplicated as breast enlargements. Bleeding, swelling and infection are possible risks that the surgical team will prepare you to avoid with proper post-surgery care.
Capsular contracture is a condition that may result when the normal scar tissue "capsule" that forms within the breast begins to contract and squeeze the implant. With the advancement of implant technology, the risk of capsular contracture has declined. Your post-surgical care will include massaging your breasts according to the surgical team's instructions. Additional surgery is needed in rare cases when capsular contracture causes implant distortion.
How Breast Augmentation Can Add Contour to Your Body
Each woman has a unique body type that she may or may not feel satisfied with. Many women seek to emphasize their feminine features, including the breasts. Enhancing the size of the chest can add desired contour to the body in a number of ways.
Larger Breasts Can Balance a Curvaceous Bottom
Celebrities like Jennifer Lopez and Kim Kardashian have been credited with the growing fad of women sporting an oversized derrière. Buttock implants, Brazilian butt lift, and even exercises that can naturally enlarge this feature have grown in popularity. Women who seek to enhance the size of their backside, or naturally have larger buttocks can even out their top and bottom halves through breast augmentation.
Breast Augmentation May Slim the Waist
Many women accumulate extra fat in their abdomen or find that this area is problematic following pregnancy or weight gain. The muscles and skin may have stretched beyond capacity, creating a bulge in the belly. While abdominoplasty is one option, there are other procedures that can slim the look of the waistline. Through breast augmentation, the chest size expands, which creates a relative contouring of the abdomen. If women find that the breasts and abdomen are equally in need of aesthetic surgery. In women who have given birth, this combination is often referred to as the mommy makeover.
Breast Implants for a Muscular Build
Professional athletes, body builders, or women who stay toned and muscular may achieve a more feminine look though breast augmentation. While this perception is becoming outdated, some women feel that their rock-hard bodies cause them to appear more masculine. While both sexes should be able to enjoy the reward of their fitness efforts, some women may wish to restore some soft curves to the body through a breast enhancement surgery.
Embark on Your Journey to Success, Don't Wait More!
Schedule a consultation with Dr. Rubinstein
Enhance Breast Size on a Thin Frame
Some women choose to be thin while others are naturally built with faster metabolisms or good genetics. Because breasts are composed partially of fat, many thin or small-framed women have very little fat content and therefore small breasts. When undergoing a breast augmentation, the surgeon can permanently enlarge the size of the breasts. Women may be cautioned that implants that are too large for their body type may show signs of rippling, cause stretch marks, or even back pain. Through a consultation with Dr. Rubinstein, patients can explore the best possible options for their frame.
Breast Surgery to Optimize the Fit of Clothing
Many women find that because of their figure, many store-bought clothing is ill-fitting. They may feel that their garments appear unflattering or, worse yet, unprofessional. Breast augmentation offers a contouring of the breasts that fills out clothing the way designers may intend. This can boost a woman's confidence and restore her ability to feel attractive about her shape, in or out of clothing.
Breast Implants for a Male-to-Female Gender Transition
In male-born patients who identify as female, a breast enhancement surgery is one step that allows them to feel comfortable with their bodies. Some people spend the majority of their life feeling as though they were born into the wrong gender. Even in patients who opt to leave their genitalia untouched, breast implants are a staple during the transition process.
Patient Results
* All patients are unique and individual results may vary.
Breast Augmentation Frequently Asked Questions
What can I expect from my breast augmentation consultation?
Dr. Beran and the staff at Laser & Cosmetic Surgery Specialists want you to feel confident about your body. A breast augmentation can give you the extra boost of confidence that you desire. If you have naturally small breasts and have always desired to have more volume or if you desire to restore your breast's shapeliness following pregnancy or weight loss, you can consider breast implants with Dr. Beran.

Dr. Beran will work with you to determine the right size, shape, and touch that is best for you. During your initial consultation, the state-of-the-art Canfield VECTRA 3D Imaging machine is used to give you a virtual image of your own breasts. This imaging will help you to visualize the expected results. Saline-filled or silicone gel-filled implants may be used.

Board-certified plastic surgeon Dr. Beran will talk you through the options that would work best for you and will ensure that you feel totally at ease throughout the entire augmentation process. After the augmentation, you may wonder why you waited so long to finally make this life-changing, beneficial decision.
What should I expect during the breast augmentation procedure?
The Laser and Cosmetic Surgery facility is fully accredited and features state-of-the-art technology that clearly focuses on each patient's safety while providing a warm, refined ambiance. Many breast augmentation patients have reported that their surgical experience was pleasant and relaxed.
Should I chose saline or silicone implants?
The FDA has approved both saline and silicone gel implants. This provides women with more breast implant options than ever before. Many patients report that the silicone gel implants feel more natural, and because of the silicone gel touch Dr. Beran often prefers their use. Saline implants have stood the test of time and offer advantages as well. You will be given plenty of information during your private consultation that will assist you in making the best choice.
What size implants should I have?
The size of your implant is a tricky question for many women who choose breast augmentation with Dr. Beran, but after their consultation they walk away ready to proceed with confidence. Dr. Beran will help you to make this and other augmentation decisions. Your health experiences, body type and desired outcome will be a part of the decision-making process. Bring pictures of breasts that you find appealing to your consultation appointment to learn more about which implant will best meet your needs.
Will my breast augmentation results look natural?
Dr. Beran has performed many breast enhancement surgeries, and he uses surgical techniques that are designed to do just that. Each of his patients' breast augmentation results look and feel beautiful and natural.
How long will my augmentation surgery take?
Breast augmentation is typically completed in approximately one hour. You will be closely monitored following the surgery in recovery. After you are awake and alert, you will be released to go home to relax.
Can I combine another cosmetic surgery with the augmentation?
Most patients are good candidates for safely combining different cosmetic treatments with their augmentation. Breast surgical cosmetic procedures such as an augmentation and breast lift may be completed together.

Many women are interested in particular combinations that are offered by Dr. Beran. The Mommy Makeover is very popular, and this treatment includes breast and abdominal procedures that help women after pregnancy. Breast lifts and the augmentation are beneficial for women who have saggy breasts and excess skin on their breasts from weight loss or after a pregnancy. Consult with Dr. Beran to find out more. He will have your convenience and desired outcome in mind, but your safety will always be his top priority.
How much pain will I experience?
Most women are surprised at how little discomfort they experience after the augmentation surgery. Many women report that over-the-counter medication is sufficient, but Dr. Beran will prescribe stronger medication, as well.
What will my recovery be like?
You'll be alert and moving around the following day. You will need to limit your activities, and rest at home for approximately one week. During this time, nap as much as you can and rest on your back. Ice packs can also be used to minimize swelling.
When can I return to work?
If your employment involves light activity, you can probably return to work within 5 to 7 days. You will tire out more quickly than usual for a few weeks and you should consider that when you plan your schedule.
Will I have post-surgery restrictions?
Your breasts will probably be sensitive for two to three weeks after the augmentation procedure. Physical contact should be limited until this sensitivity passes. Strenuous activities, including heavy lifting and vigorous workouts, should be limited for several weeks as per your specific post-surgical instructions which you will receive from Dr. Beran
How will the surgery affect my nipples?
Women's nipples respond differently to breast augmentation surgery. Some report increased nipple sensitivity while others report decreased sensitivity. These changes typically subside over time. In rare cases, the changes in nipple sensitivity may be permanent.
What about scars?
All surgical procedures produce scars. While there is no way to avoid them during augmentation, Dr. Beran limits scarring as much as possible. The scars commonly fade to an acceptable level. The incisions that are created around the areola are generally inconspicuous after the first few weeks of healing.

Sometimes, patients experience more scarring than normal. Patients with darker skin or women with a history of extensive scars are more susceptible to scarring. Unacceptable scarring may be improved with an outpatient visit to Dr. Beran.
How long will my results last?
Breasts will naturally droop over time due to the effects of gravity and aging on the skin. This occurs whether a woman has implant surgery or not. Some women who have breast augmentation consider a breast lift years later to keep up the youthful, perky shape of their breasts. A breast lift may also be combined with augmentation to achieve longer-lasting perky and lifted breasts. The implants themselves are not intended to last a lifetime and may need to be removed and replaced at some point.
Can I breastfeed?
Most women are able to successfully breastfeed their newborn after having an augmentation procedure.
Should I still have mammograms completed?
Yes, continue to follow a normal screening schedule for mammograms after your breast augmentation. The technician must be experienced with breast implants to ensure that you receive an accurate reading.

Breast Augmentation is a confidence boost to women who have been dissatisfied with the size and shape of their breasts. Call (845) 863-1772 today and request a free breast augmentation consultation with Dr. Beran in Hudson Valley, NY, at Laser & Cosmetic Surgery Specialists.
What Breast Augmentation office is near me?
If you live in the state of New York, Laser & Cosmetic Surgery Specialists offers Breast Augmentation among its services. For a full list of services, please visit our Locations page.