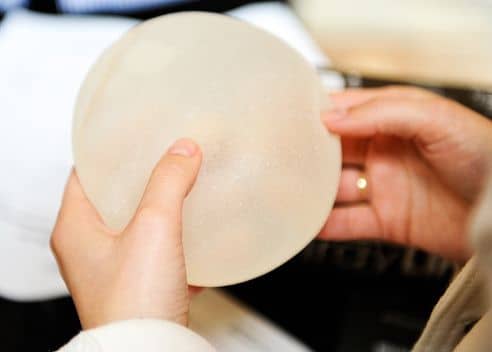 The decision to get breast implants is a big one. You're deciding to have surgery, to dedicate a few weeks to recovery and to change how you look. To make sure you're really ready for the procedure, a breast augmentation consultation beforehand is a must. Your consultation is a chance to learn as much as possible about breast augmentation, about the surgeon and about what you can expect afterwards.
Preparing for your breast augmentation consultation checklist in advance is essential. There are several things you can do to make the most of your consultation with a surgeon.
Read Up on the Surgeon Before Your Breast Augmentation Consultation
There are a number of plastic surgeons who perform breast augmentation surgery, some better than others. Learn as much as you can about the surgeon you are considering before you head in for a consultation.
One important thing to look for is board certification. A board certified plastic surgeon not only completed medical school, but also a residency in plastic surgery. Earning certification also means that a surgeon has passed exams.
You can also check out reviews of the surgeon you're considering. If you know other women who have had breast implants, you can ask them for recommendations or for their opinion on the surgeon you're considering.
To get an idea of the type of work the surgeon does, it can be helpful to check out before and after photos of past patients. The photos will give you a sense of the type of patients the surgeon has worked with and of the type of results patients usually get.
Read About Your Implant Options
Although your plastic surgeon can help you make the final decision when it comes to breast implants, it helps to understand the basics of your different options before your consultations. Learn about the pros and cons of going with saline implants over silicone, for example. Saline implants can be filled after insertion, giving you a more customized option when it comes to size. But many people find that they feel less natural than silicone and that they are more likely to ripple under the skin.
Implants also come in different shapes and sizes. It can be helpful to have a general idea of the size of implant you want before your consultation. If you have photos of the size or shape of breasts you want after your surgery, it is usually a good idea to bring them along to your consultation.
Write Up a List of Questions to Bring to Your Consultation
One of the most valuable parts of the breast augmentation consultation is getting to ask a surgeon questions about the surgery, about his experience, and about what you can expect. So that you don't forget anything, it's a good idea to write out your questions before your consultation and to bring the list along with you.
You want to ask questions about before, during and after surgery. The more information you have about the procedure, the better off you'll be and the more sure you'll be that you're making the best choice for you.
Here's just a sample of some questions worth asking at your consultation:
How many breast augmentation procedures do you perform per year? (This gives you a sense of the surgeon's experience. You want to avoid a surgeon who performs breast augmentation infrequently).
Where do you perform the surgery and do you have hospital privileges? (The surgery should be done in an accredited surgical center. Having hospital privileges at a nearby hospital is essential in case there are any complications during the procedure).
Am I a good candidate for breast augmentation? (There are a few things that would make a person not a good candidate for surgery, such as poor health or unrealistic expectations).
How long will my implants last and what will happen if I have them removed? (Implants aren't meant to last forever. You might also change your mind about them years down the road).
Should I have a breast lift at the same time? (Some patients benefit from combining breast augmentation with a breast lift).
What will happen after the surgery? (You want to get a sense of your recovery period, what you'll need to do or to avoid during it.)
Will I be able to breastfeed after getting implants? (A good question if you plan on having children after breast augmentation).
Are there risks I should be aware of? What can I do to minimize those risk? (All surgeries have some risk. A surgeon should fully explain them to you and how you can best avoid any complications).
How is it going to look on my body type? (Expertise on our surgeons will provide the best results on your appearance)
Is this procedure safe? (As mention by the American Society of Plastic Surgery, this procedure is very safe and enhances your self-image)
What will i need after surgery? (This is a good question, our doctors always recommend having ice packs for swelling, taking your post-operation prescription treatment and prevent any strenuous activity).
Prepare a List of Your Medications
Since your health plays such an important role in determining whether or not you're a good candidate for breast augmentation, it's important to provide your surgeon with as much information about it as possible. Some medications and supplements can increase your bleeding risk during surgery and aren't recommended. Giving your surgeon a list of the medications you take regularly, even if it's just a multi-vitamin, is essential.
Your surgeon will also most likely want to perform a check-up during your consultation, to make sure you're in good health. If you've had any medical conditions in the past or currently have an uncontrolled medical condition, it's important to tell your surgeon about it. Having a condition might not completely rule out surgery, but it might mean that you need to postpone it until the issue is under control.
About Dr. Rubinstein
Dr. Ran Y. Rubinstein, an American board certified plastic surgeon and recognized in the society of plastic surgeons, regularly performs breast augmentation surgery with different types of implants on patients at his practice in Manhattan. Along with breast augmentation, Dr. Rubinstein offers patients a variety of procedures, from facelift to rhinoplasty, at Laser & Cosmetic Surgery Specialists, PC in Newburgh, New York. To schedule a consultation with Dr. Rubinstein, call 845-863-1772 today.