Unveil the Benefits of Expert Butt Augmentation
The allure of butt augmentation goes beyond just a desirable backside; it's an artful blend of shaping, symmetry, and rejuvenation. Gluteal augmentation revitalizes sagging skin, dispels unwanted fat, and introduces a toned allure, potentially harmonizing with procedures like a tummy tuck for a comprehensive body transformation. With minimal downtime, it's a smart choice for those aiming for an improved aesthetic without the long recovery ordeal.
Symmetrical & Toned Appearance
Experience the magic of refined contours. Augmentation eradicates sagging and brings forth a symmetrical, well-defined rear view.
Optimized Recovery & Results
With its brief recovery time and often same-day discharge, enjoy remarkable results without the extended downtime. Adherence to post-op guidelines ensures the best outcome.
Holistic Body Enhancement
Not just about the buttocks, this procedure can seamlessly integrate with others, like tummy tucks or liposuction, for an all-encompassing body rejuvenation. Witness the holistic transformation from sagging to sculpted.
Butt augmentation is a cosmetic surgery conducted to improve the contour and proportions of the buttocks. It can involve either surgical procedures, such as buttock implants, Brazilian butt lift (fat transfer), silicone implants, or non-surgical options like Sculptra or fat grafting. During the procedure, excess skin may be removed from the buttocks area if necessary.
Our doctors with a large expertise will work with each patient to determine which option best suits their individual goals and provide realistic expectations about what can be achieved with their particular procedure. The safety and success of the surgery depend heavily on the skill and experience of the plastic surgeon as well as the safety of the surgical facility utilized for the procedure. The result should be a more aesthetically pleasing appearance of the buttocks through an increase in volume and contour while preserving strength and movement in the gluteal muscles.
Candidates for BBL Surgery
Healthy, non-smoking individuals who are dissatisfied with the appearance/size of their buttocks can consider undergoing BBL surgery. Plastic surgery procedures like this can help individuals who wish to enhance the shape or size of their buttocks. The surgery can also enhance one's overall frame, resulting in a more aesthetically pleasing figure.
A consultation with Dr. Beran is an important step in determining if surgical or nonsurgical buttock augmentation is the right option for you. During the consultation, you will have the opportunity to discuss your expectations and aesthetic goals with Dr. Beran and have any questions you may have answered. Dr. Beran will also create a personalized surgical plan to help achieve your desired outcome.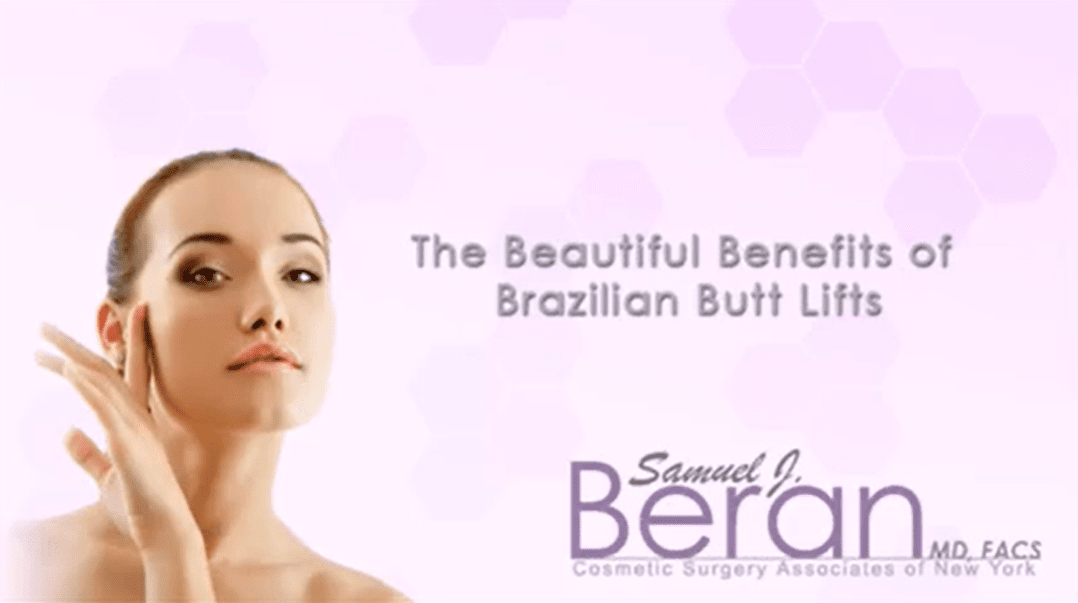 Embark on Your Journey to Success, Don't Wait More!
Schedule a consultation with Dr. Rubinstein
Brazilian Butt Lift – The Procedure
Improving the shape of the hips and buttocks begins with the extraction of fat cells from another area of the body, typically the thighs, flanks, or abdomen. The donor site will also benefit as fat extraction leads to a slimmer appearance. After the fat is harvested, it is purified and injected into the buttocks with a syringe. Notice how this is more of a fat transfer procedure and not a weight loss solution.
The team of board-certified experts at Laser & Cosmetic Surgery Specialists use a specially developed technique to inject the buttocks with the most natural-looking results. In total, the outpatient procedure can take between 1 ½ to 4 hours, depending on the amount of fat being removed through liposuction and the patient's goal for the size and shape of their buttocks.
Patient Results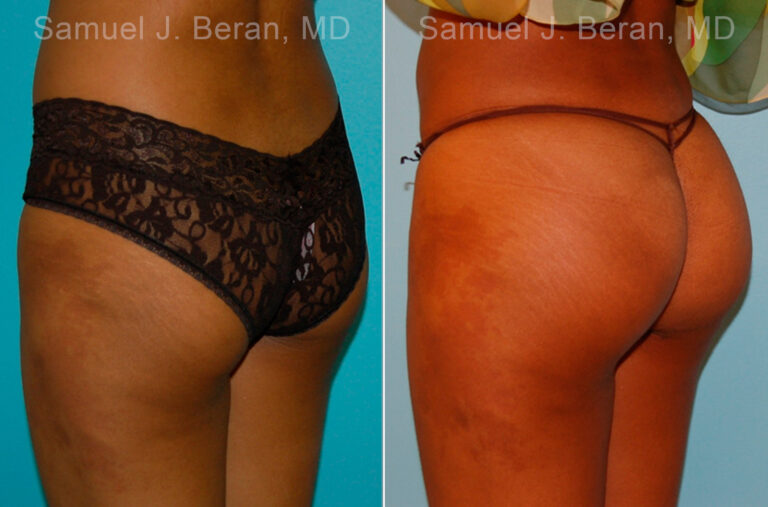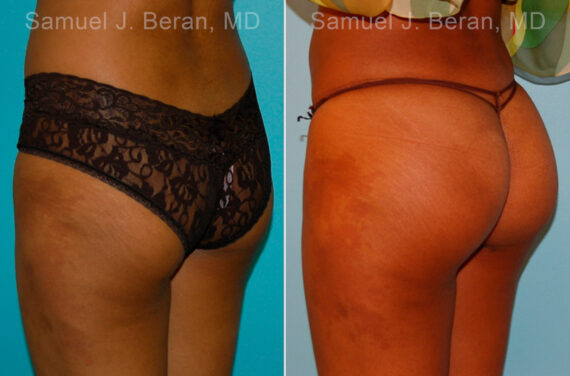 * All patients are unique and individual results may vary.
Popular Procedures in Hudson Valley, NY
Buttocks Implants
Buttocks implants are a popular procedure for those seeking to improve the size and shape of the buttocks. During this procedure, a medical professional will place silicone implants into the gluteal region through surgical incisions that are carefully placed to create an aesthetically pleasing result. The implant may be placed over or under the muscle tissue depending on the patient's individual needs and desired outcome. The risk level associated with this procedure is minimal and it can provide patients with dramatic results in terms of increased size or improved contour of the buttocks.
Fat Transfer
Fat transfer involves removing fat from one area of the body, such as the abdomen, thighs, or arms, and transferring it to another area, such as the buttocks. This type of procedure is often used in combination with other procedures like a Brazilian butt lift (BBL). A fat transfer procedure helps enhance volume and contour while creating a more balanced overall appearance between different parts of the body. It is also beneficial for targeting stubborn areas where liposuction alone cannot help reduce fatty deposits due to loose skin or other medical conditions.
Brazilian Butt Lift Surgery
Brazilian butt lift surgery combines traditional liposuction along with fat grafting techniques to help enhance the volume and shape of the buttocks without using any implants or prosthetic materials like breast implant surgery does. During BBL surgery fatty tissues from donor sites will first be removed through a liposuction technique before being injected back into recipient sites like gluteal muscles to add natural-looking volume which helps reshape the entire region for better aesthetic appeal.
Butt Lift Surgery
Butt lift surgery is a cosmetic procedure designed to remove excess skin from around the buttocks area to tighten up sagging skin and create a firmer look. The surgeon may also modify the buttock crease if needed to produce more aesthetically pleasing results. The outcome typically includes improved proportions between different parts of the body frame as well as enhanced muscle tone throughout the abdominal region if combined with other body contouring procedures like liposuction or tummy tuck.
BBL Surgery: What to Expect
The results of BBL Surgery are long-lasting when carried out by an experienced surgeon. After surgery, it is likely there will be some bruising, swelling, and discomfort during the recovery period. Patients must avoid sitting directly on the buttocks for up to three weeks following surgery and avoid strenuous activities. It is advisable you put most of your weight on your thighs when you sit, and sleeping on the abdomen or your side is recommended. A special garment may be worn for 2 or more weeks during recovery to control swelling, and you should also be able to perform light activities.
Typically, patients may return to work around 2 weeks after the procedure, and by 4 weeks post-op most patients are able to resume all normal activities, including sitting comfortably on the buttocks. Some degree of swelling may persist. The final results can be seen after several weeks and can be maintained with regular exercise and a healthy diet.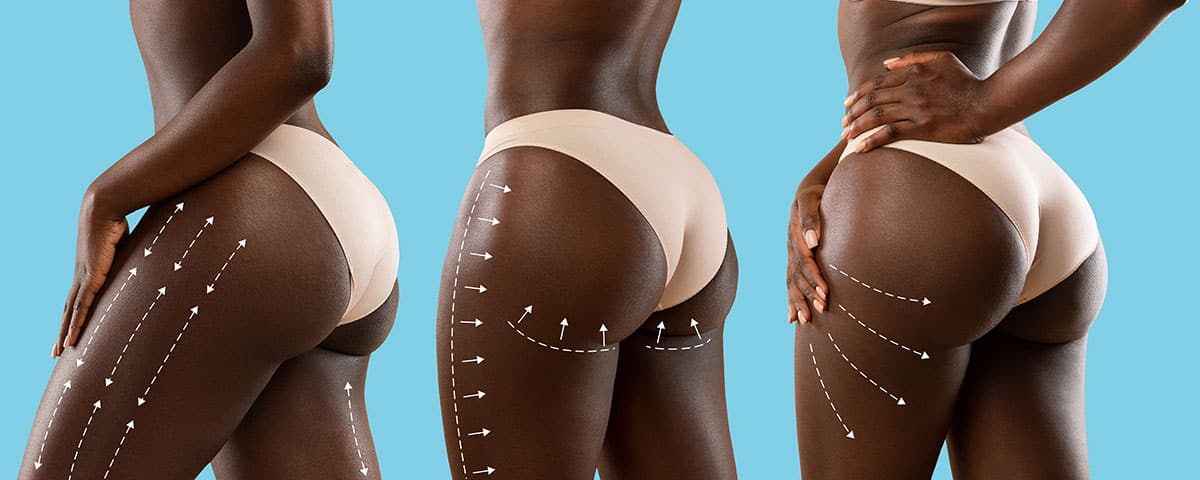 As with any surgery, there are some possible complications, but BBL is considered a safe procedure. Most of the risks are attributed to the liposuction part of the surgery. These potential complications include bleeding, blood clots, numbness, fluid buildup under the skin, and fat necrosis. A rare risk is an infection. All complications can be minimized by carefully following pre and post-operative instructions.
Butt Augmentation Aftercare
After butt augmentation surgery it is important to follow your plastic surgeon's post-operative instructions to ensure a safe and successful recovery. These may include proper wound care, periodic icing, wearing a compression garment for several weeks, using antibiotics as prescribed, avoiding strenuous activities, or sitting directly on the buttocks for at least 3 weeks. Additionally, you should maintain a healthy lifestyle plan which includes regular exercise and a proper diet to achieve long-term results from the procedure.
FAQs about Butt Augmentation
How long does Butt Augmentation usually take?
A typical Butt Augmentation surgery can take between 2 to 4 hours. The length of the procedure can vary based on the specific technique used and whether other procedures are done in conjunction with it.
What is the estimated cost of a Butt Augmentation?
The cost of a Butt Augmentation procedure can be influenced by several variables, such as the surgeon's level of experience, the complexity of the technique used, and the geographical location of the surgery center. Costs may also include fees for anesthesia, medical tests, and post-operative care. Always make sure to get a detailed estimate that outlines all the included expenses to avoid unexpected charges.
Can you exercise or use an exercise ball after Butt Augmentation?
It is generally recommended to avoid strenuous activities, including using an exercise ball, for about 4 to 6 weeks post-surgery. Always consult your healthcare provider for personalized advice on resuming physical activities.
What is the usual recovery time?
Recovery time can vary, but most patients can expect to return to normal activities within 6 weeks. Strenuous exercise should generally be avoided for up to 8 weeks.
Is Butt Augmentation permanent?
While the effects of Butt Augmentation are long-lasting, they are not considered permanent. Factors like aging and weight fluctuation can alter the results over time.
What BBL office is near me?
If you live in the state of New York, Laser & Cosmetic Surgery Specialists offer Butt Augmentation among its services. For a full list of services, please visit our Locations page.