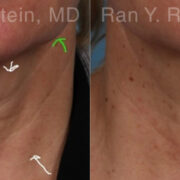 Patient Info
Age: 50 - 59 years old
Gender: Female
Procedure Description:
Before: 56 year old female post liquid facelift now wants to address skin laxity and lines in her neck to balance out her amazing filler results without surgery.
After: Two weeks after MicroTox injections to area inside white arrows 70 units and 30 units per side along jaw line green arrows demonstrate where Botox was injected to lift her jowls also known as a Nefertiti Botox lift. Note dramatic results shrink wrap effect on neck skin creating tightening and line reduction. This can only be accomplished with MicroTox. Patients with platysmal bands can have combined techniques to address both bands and skin tightening with Botox injected at different depths.
Surgeon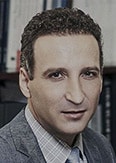 Ran Rubinstein, MD
Physician
Location
United States, NY, Newburgh, 200 Stony Brook Ct, 12550
845-863-1772