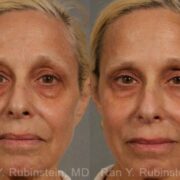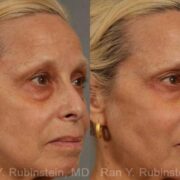 Patient Info
Gender: Female
Procedure Description:
Injectable Fillers (Liquid Lift)
Before: under eye puffiness, cheek deflation, loss of jaw line definition, deep marionette lines, downturned lips and forehead frown lines. Patient does not want surgical intervention.
After: Liquid Lift using Restylane to camouflage the puffiness under eyes, Juvederm to restore volume to her cheeks, jawline, and address the marionette folds. Botox injected to address down turned lips and forehead frown lines.
Surgeon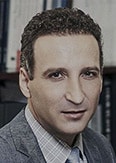 Ran Rubinstein, MD
Physician
Location
United States, NY, Newburgh, 200 Stony Brook Ct, 12550
845-863-1772