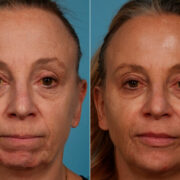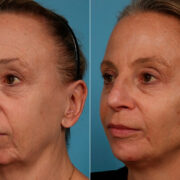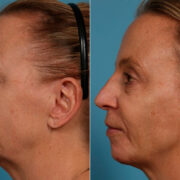 Patient Info
Gender: Female
Procedure Description:
Our patient wasn't ready for surgery and opted to have a liquid facelift using various textured hyaluronic acid fillers to restore youthfulness and facial balance. On follow up she was so impressed with her results that she wanted to share her experience with you.
New patients have expressed a fear of looking fake after filler injections, that they will have chipmunk cheeks. With proper balanced placement, beautiful natural uplifting results can be seen that last 1 to 2 years depending on which fillers are used. Dr. Rubinstein uses the same lifting concepts employed in deep plane facelifts. He injects filler along the line of facial ligaments which will lift the jowls and nasolabial folds in a vertical direction. It's also important to inject deep to the muscles of facial expression so that animation isn't disturbed.
Surgeon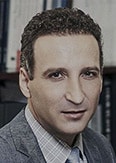 Ran Rubinstein, MD
Physician
Location
United States, NY, Newburgh, 200 Stony Brook Ct, 12550
845-863-1772