Patient Info
Age: 50 - 59 years old
Gender: Female
Procedure Description:
Injectable Fillers (Juvederm Voluma Liquid Lift)
Before: 59 year old African American female presents with forehead frown lines, under eye puffiness, sagging cheeks due to volume loss contributing to deepening of her naso-labial folds (parenthesis lines). Patient doesn't want an eye or cheek lift.
After: 4 months after Juvederm Voluma injections using 2 syringes to restore cheek volume. Juvederm Voluma was also used to fill in her deep parenthesis lines. Results are superior vs. other fillers in this area. Restylane was used to fill in the under eye hollows camouflaging the puffiness of her lower lids and botox injected for her frown lines.
Surgeon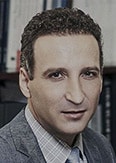 Ran Rubinstein, MD
Physician
Location
United States, NY, Newburgh, 200 Stony Brook Ct, 12550
845-863-1772