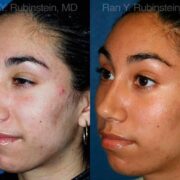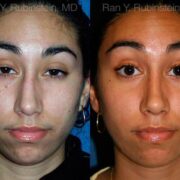 Patient Info
Age: 20 - 29 years old
Gender: Female
Procedure Description:
Before: 25 year old female with Hispanic background, feels self conscious about the bump on the bridge of her nose, as well as the crookedness to the right.
After: 1 year after closed rhinoplasty with dorsal hump reduction. Her nose was also straightened. Note conservative nature to the hump reduction avoiding one of the tell tale signs of rhinoplasty, ski slope appearance as well as inverted v deformity. This can only be accomplished by conservative rhinoplasty where the patients cartilage is reshaped and preserved rather than removed and the bony bridge is not over resected.
Surgeon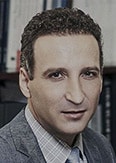 Ran Rubinstein, MD
Physician
Location
United States, NY, Newburgh, 200 Stony Brook Ct, 12550
845-863-1772