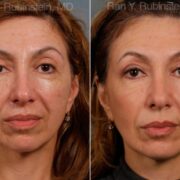 Patient Info
Gender: Female
Procedure Description:
Injectable Fillers (Liquid Lift)
Before: Facial sagging, hollow lower eyelids due to volume loss.
After: VolumaLift, using Sculptra to restore facial volume. Note the smoother jaw line, fuller more youthful cheeks, and lifting effect volume restoration can have. Restoring volume under the lower eyelids creates a more rested appearance.
Surgeon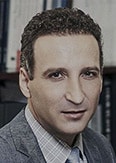 Ran Rubinstein, MD
Physician
Location
United States, NY, Newburgh, 200 Stony Brook Ct, 12550
845-863-1772