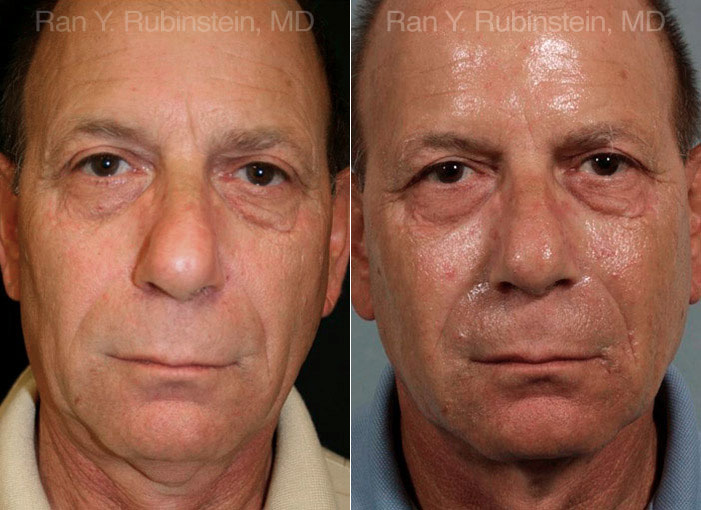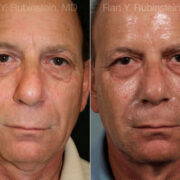 Patient Info
Gender: Male
Procedure Description:
Injectable Fillers (Sculptra)
Before: 58 year old male requesting facial rejuvenation without surgery. Goal is to address sagging lower eye lids, cheeks, jaw line and neck.
After: 62 year old, 4 years after three 2 vial Sculptra injections restoring lost facial volume around his lower eye lids, cheeks, and jaw line. This has had an uplifting effect on his sagging facial and neck skin giving the appearance of having had a face lift, hence the term often used "Liquid Face Lift".
Surgeon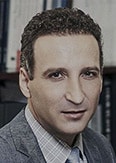 Ran Rubinstein, MD
Physician
Location
United States, NY, Newburgh, 200 Stony Brook Ct, 12550
845-863-1772