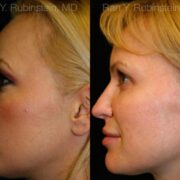 Patient Info
Age: 40 - 49 years old
Gender: Female
Procedure Description:
Injectable Fillers (Sculptra)
Before: Age 38. Early loss of facial volume causing mild skin sagging.
After: Age 42. Four years after 3 one vial Sculptra injections to restore lost facial volume. Note uplifting effect around the eyes, cheeks and jaw line. Results are touched up only every two years!
Surgeon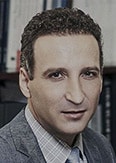 Ran Rubinstein, MD
Physician
Location
United States, NY, Newburgh, 200 Stony Brook Ct, 12550
845-863-1772