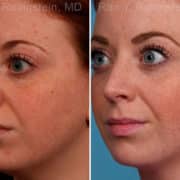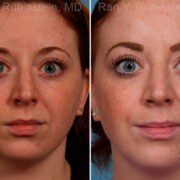 Patient Info
Gender: Female
Procedure Description:
Pre: 31 year old female requesting to straighten her nose, refine the nasal tip, reduce her dorsal hump yet maintain a natural look. She also has breathing problems due to collapse of her internal nasal valves and deviated septum and has been suffering from chronic sinus infections.
After: 6 months after closed rhinoplasty. Note straighter more refined nose and smooth natural bridge profile. She also feels as good as she looks because she no longer suffers from sinus problems after balloon sinus dilation and can breathe as she also had a septoplasty and repair of her valve stenosis. Patient feels like the surgery has changed her life.
Surgeon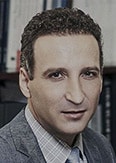 Ran Rubinstein, MD
Physician
Location
United States, NY, Newburgh, 200 Stony Brook Ct, 12550
845-863-1772