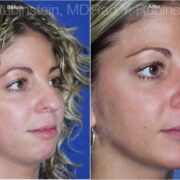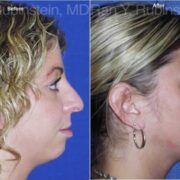 Patient Info
Age: 30 - 39 years old
Gender: Female
Procedure Description:
Before: 30 year old female bothered by her overly large nose in proportion to the rest of her face. This is due to droopiness to her nasal tip with a dorsal hump and a weak chin.
After: 1 year after rhinoplasty with reduction of her dorsal hump and increased rotation and lifting of her nasal tip. There is greater harmony in her profile as a result of chin augmentation with an implant.
Surgeon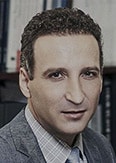 Ran Rubinstein, MD
Physician
Location
United States, NY, Newburgh, 200 Stony Brook Ct, 12550
845-863-1772