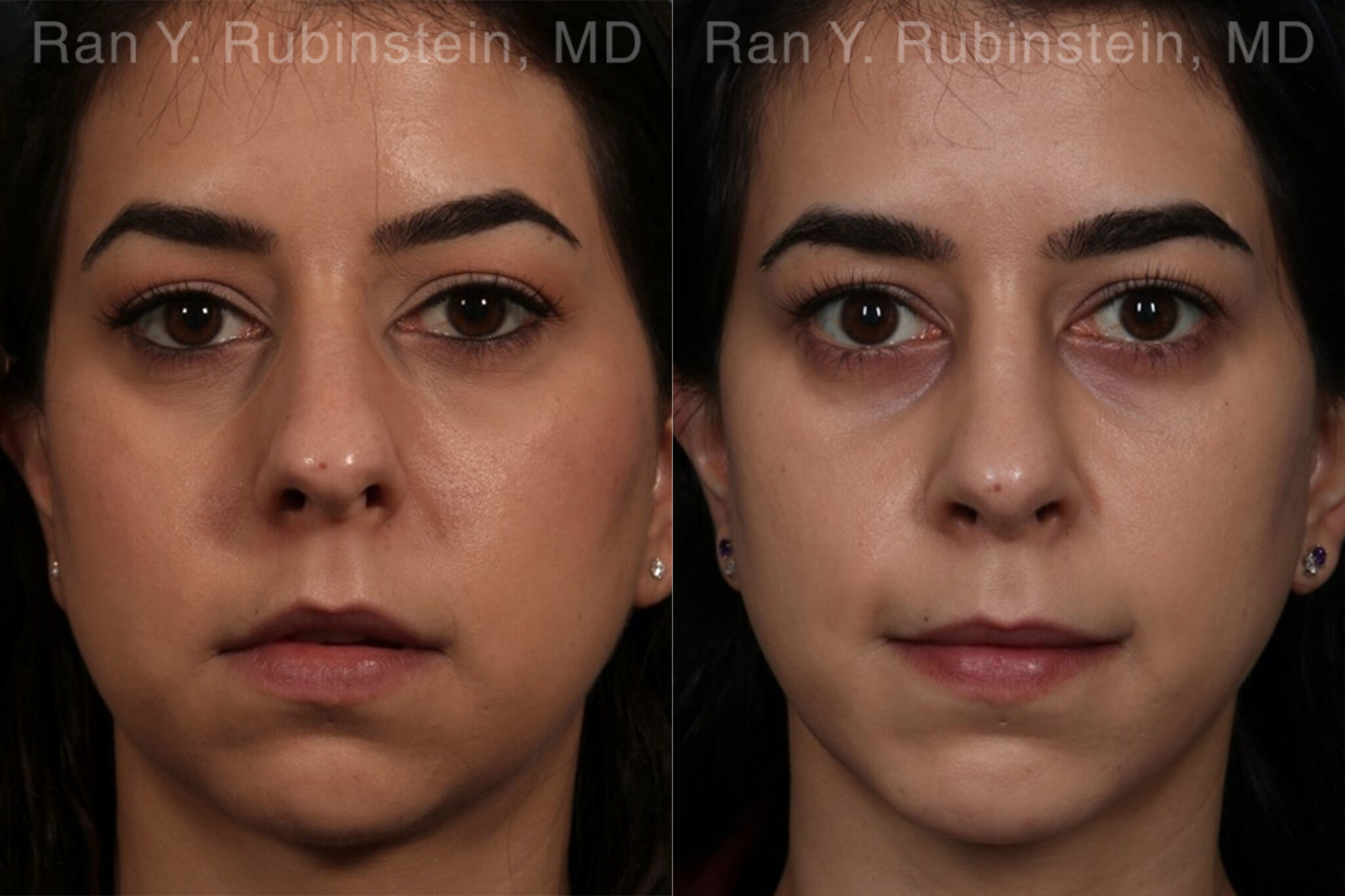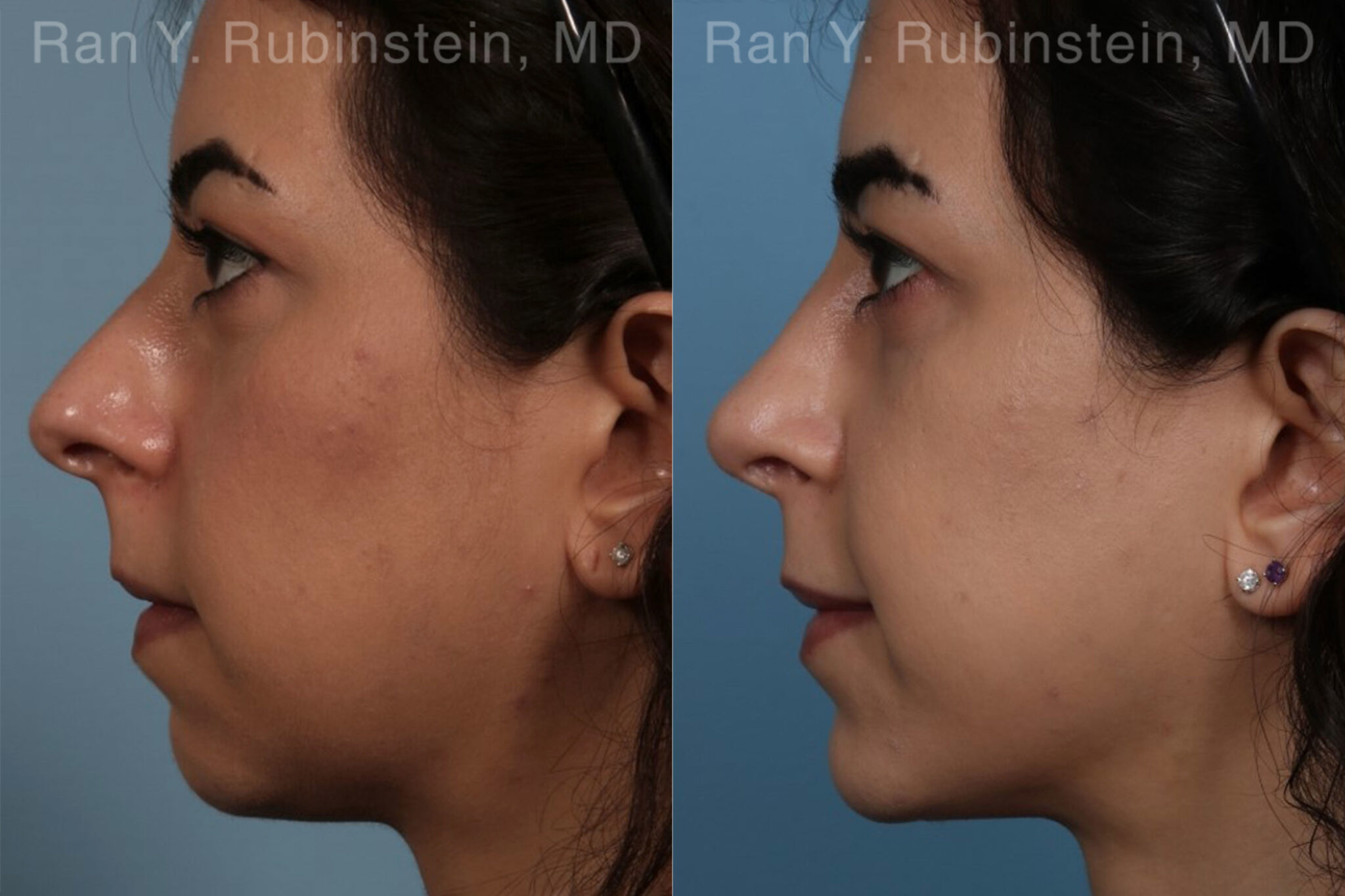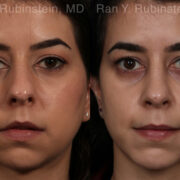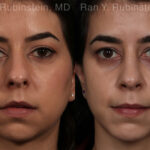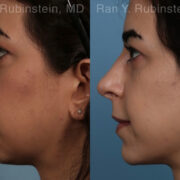 Patient Info
Age: 30 - 39 years old
Gender: Female
Procedure Description:
Before: Our 35-year-old patient was bothered by the bump on her nose and lack of definition to her tip as well as a pinched appearance in the middle of her bridge. Also felt that the size of her nose did not fit her face, that it was too big. On further evaluation, this was due to a weakness in her chin.
After: 1 year after rhinoplasty. Her nose appears more refined, her tip is more in proportion with the middle part of her bridge after spreader graft placement which also improved her breathing, and she is thrilled with her profile after the bump was smoothed out on her bridge and a chin implant placed for a more balanced profile appearance.
Surgeon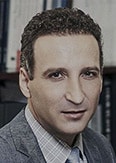 Ran Rubinstein, MD
Physician
Location
United States, NY, Newburgh, 200 Stony Brook Ct, 12550
845-863-1772