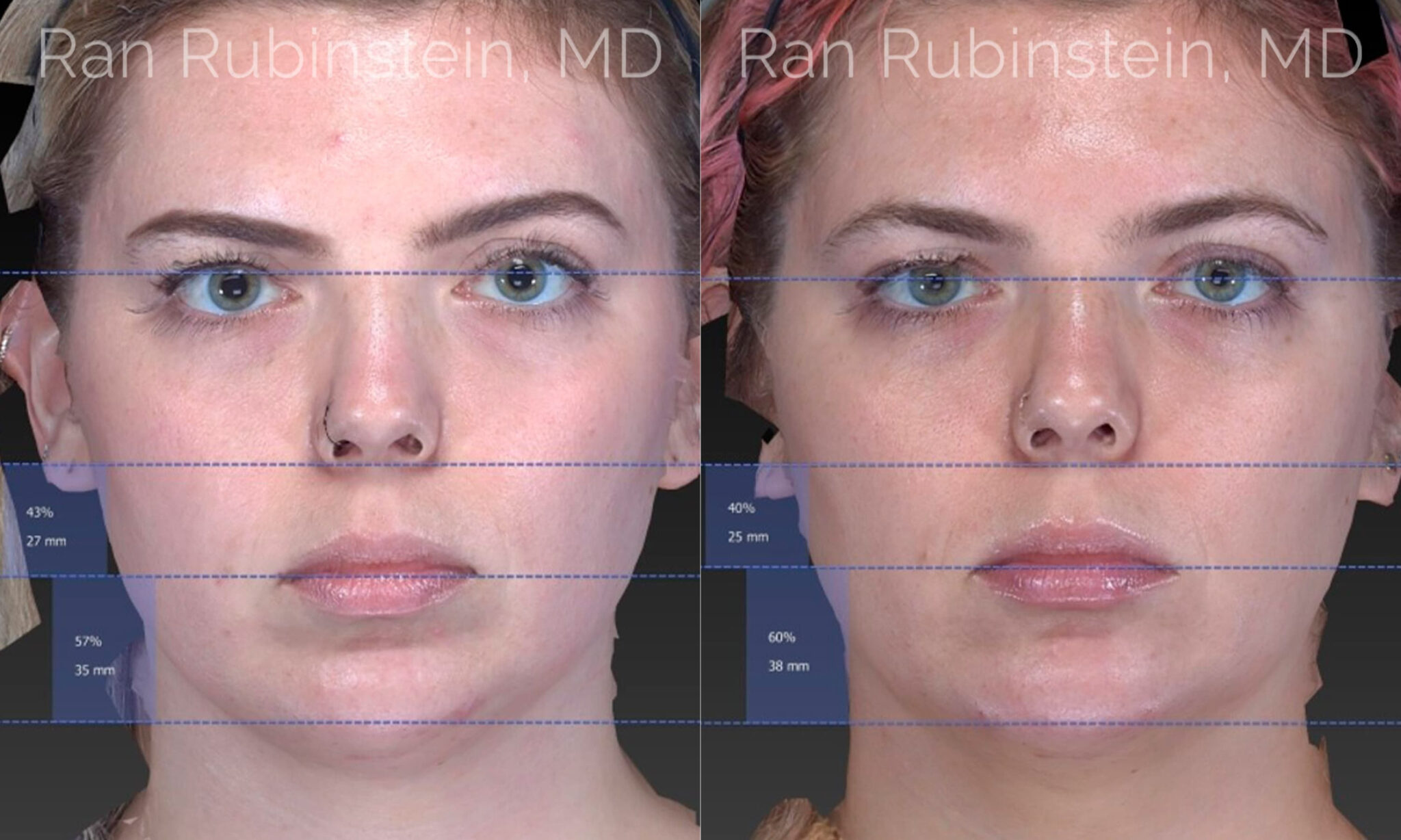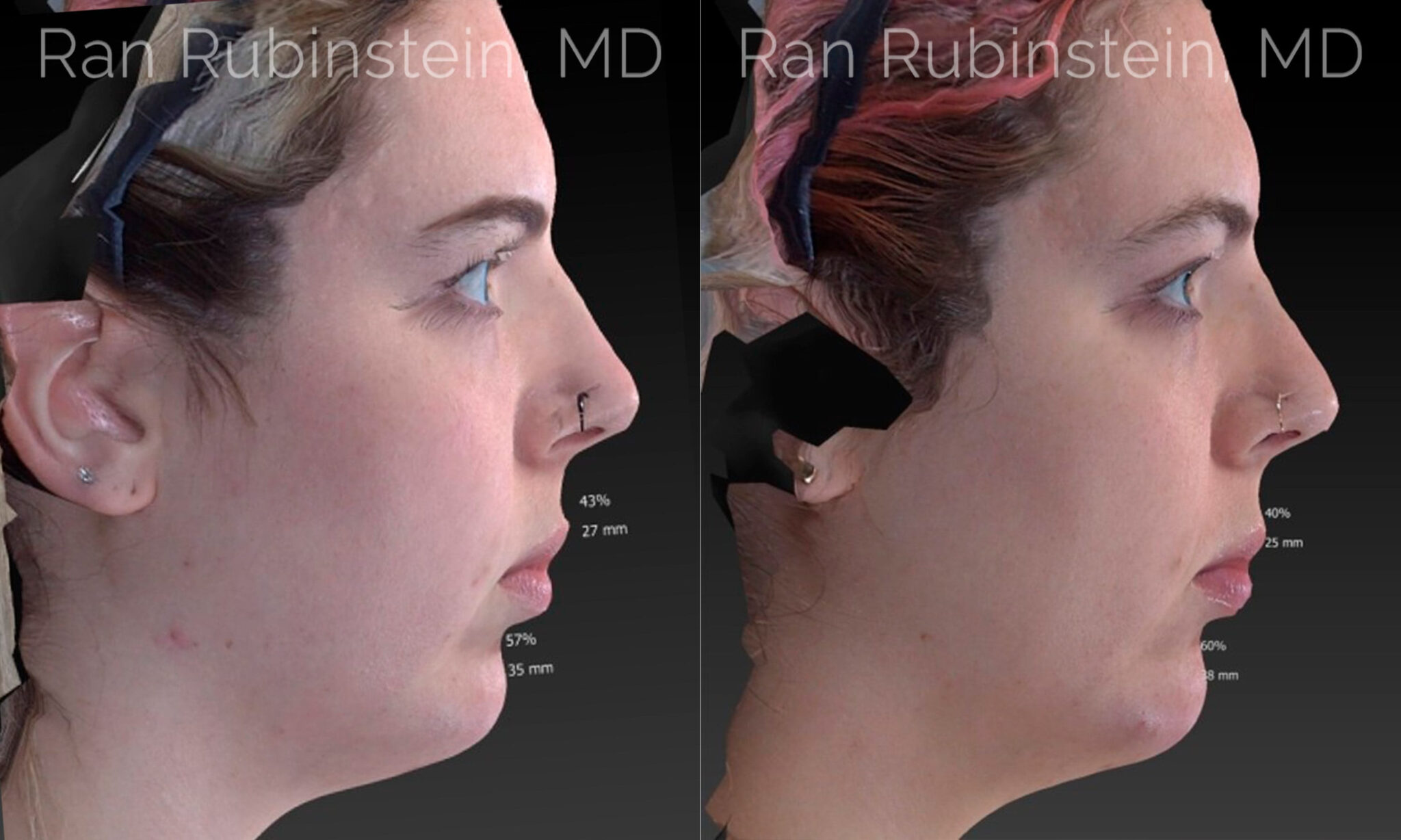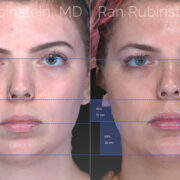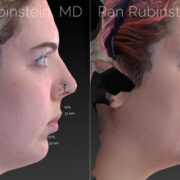 Patient Info
Gender: Female
Procedure Description:
Our 24 year old pre veterinarian student was so happy after her injectable chin augmentation that she was open to sharing her photos. I performed a surgical chin augmentation back in 2016.
Although she loved the results, she wanted to add to her results. Using Vectra 3D computer analysis as well as my own artistic eye, it was apparent that could benefit not only from front projection of her chin, but also the vertical height of her chin.
Chin implants have their limitations in front projection size. In addition they do little to fill in the "labial mental crease", the groove below the lip, which often can appear too deep after a chin implant as the implant only fills in the space on the lower part of the chin. In addition, with a chin implant, the vertical height of the chin is rarely enhanced and this is often a common deficiency in weak chins. It's not just about front projection.
Our patient had both a persistent short chin vertically, throwing off her facial proportions, but also a deep lip groove. You ca see pre post Vectra 3D analysis shows that she has 3 mm of increased vertical height in her chin after the 4 syringes of chin filler which can last up to 2 years. Her "labial mental crease" is also filled in. Although her results may at first appear subtle, a closer look at her improved facial proportions paint a more dramatic beautiful change. Our patient couldn't have been happier.
Surgeon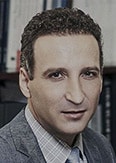 Ran Rubinstein, MD
Physician
Location
United States, NY, Newburgh, 200 Stony Brook Ct, 12550
845-863-1772