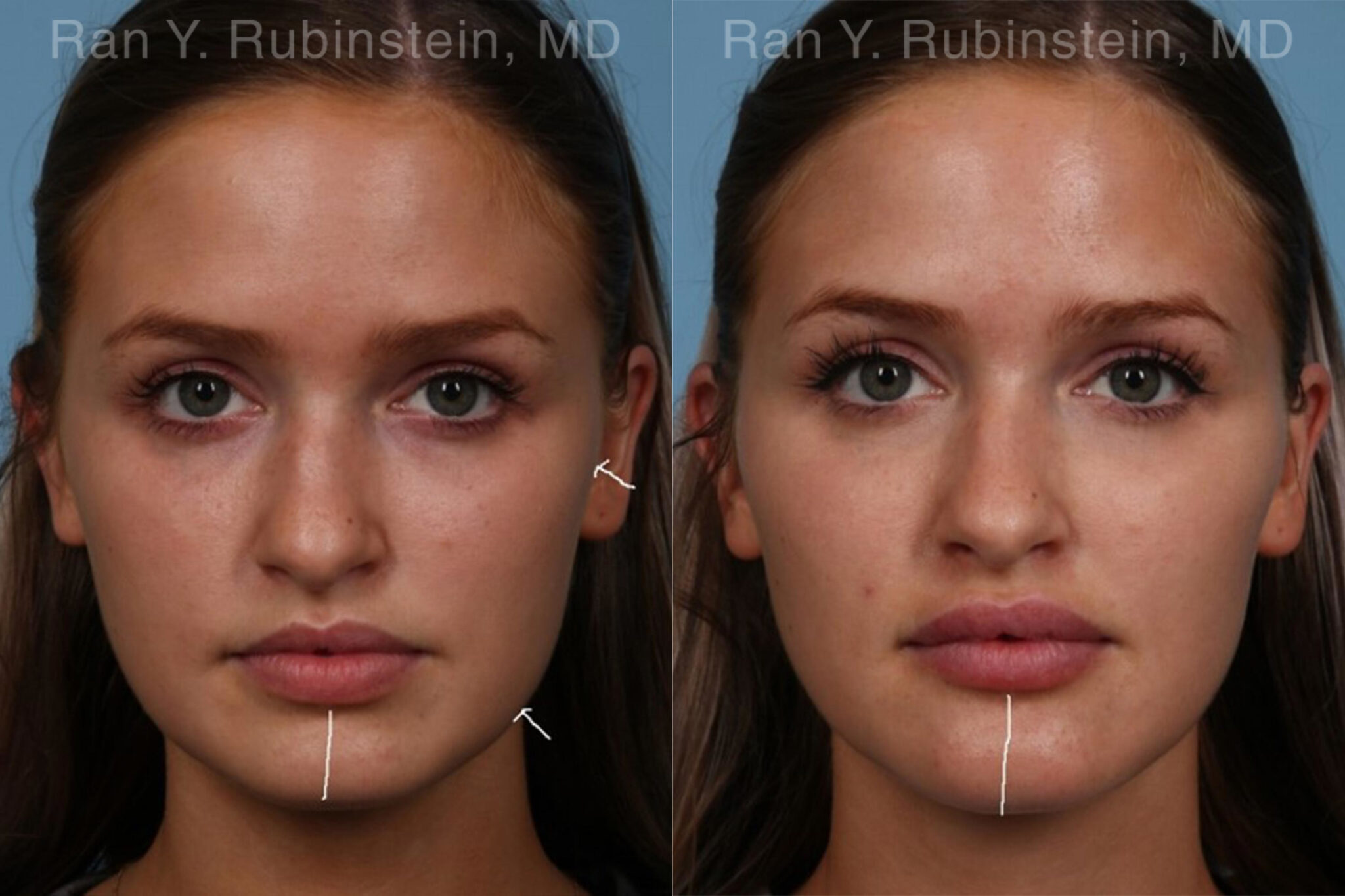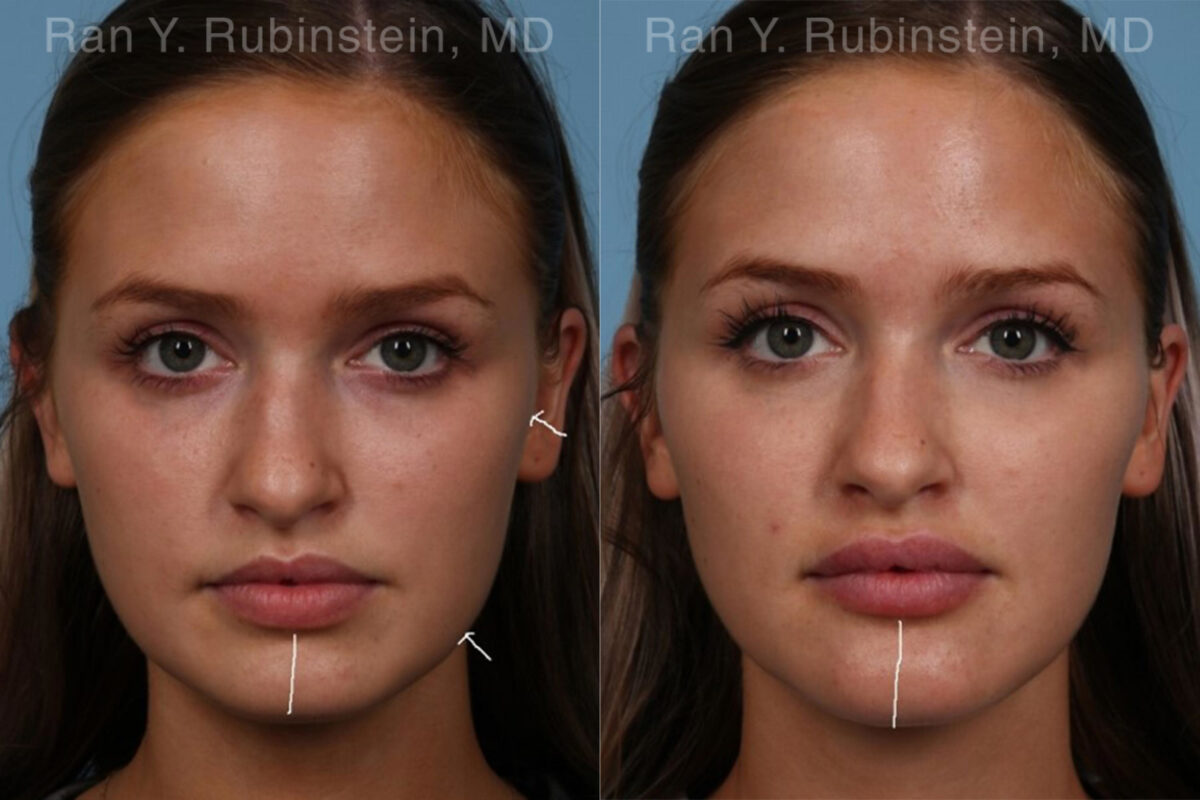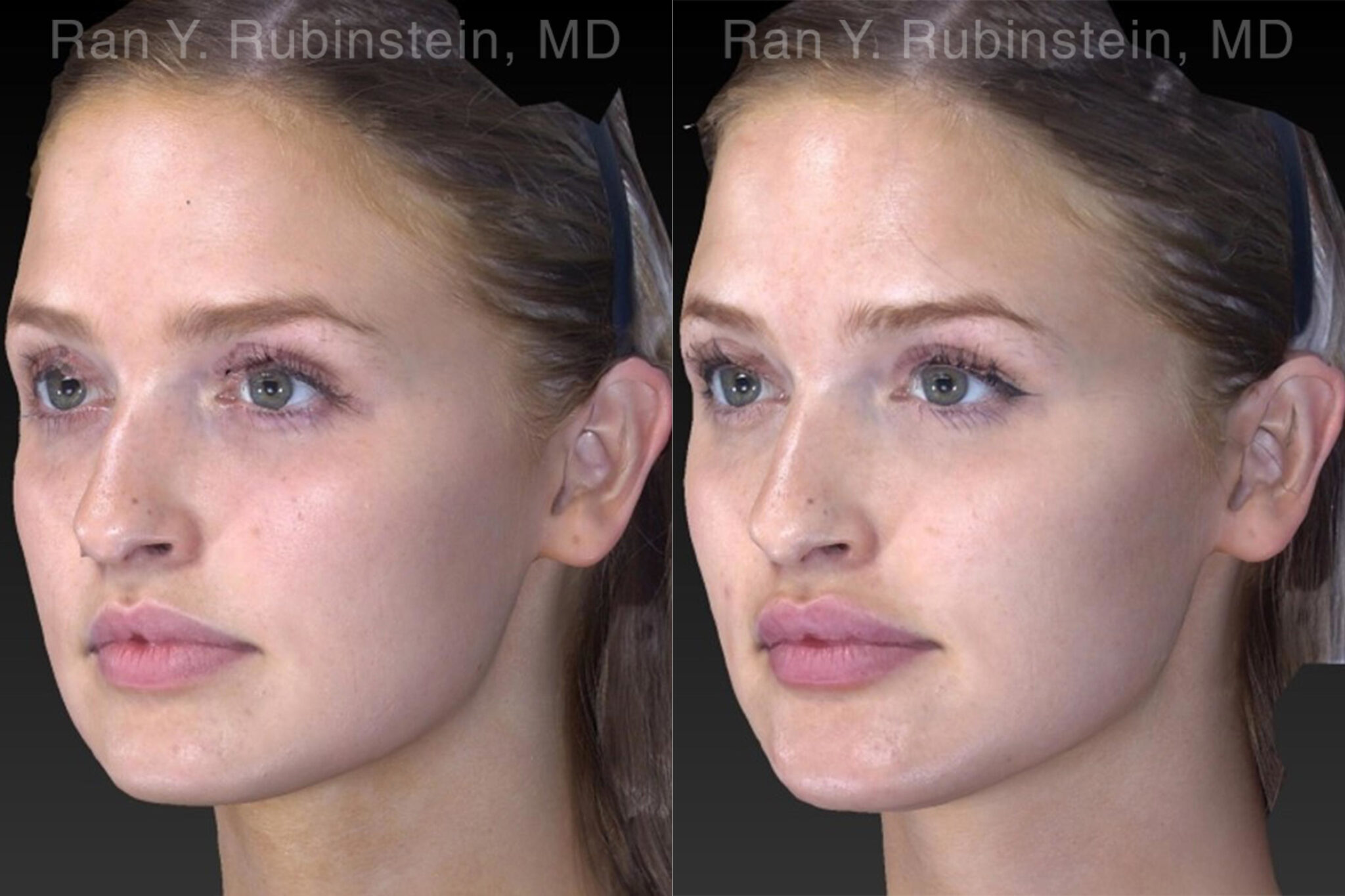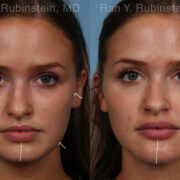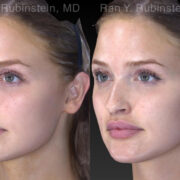 Patient Info
Age: 20 - 29 years old
Gender: Female
Procedure Description:
Before: 26 year old interested in enhancing her facial structure and appearance. She would like higher cheek bones and a stronger chin and sharper jaw line. Fuller lips. See white vertical lines drawn on her chin (front view). There is a lack of vertical projection in her chin creating facial disharmony. Her chin is also week on profile (oblique view).
After: 4 months after a "beautification" liquid lift using high g-prime (supportive) hyaluronic fillers. 3 syringes were placed in her cheeks, 1 in her jaw line and 3 in her chin.
Our patient was so happy that she wanted us to share her photos. Her chin height is now proportionate to her the rest of her face following the rule of thirds. Her cheek bones are chiseled as is her chin and jawline. See 3D oblique views. She also requested lip filler using an HA filler with a "key-hole" shape centrally.
Surgeon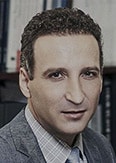 Ran Rubinstein, MD
Physician
Location
United States, NY, Newburgh, 200 Stony Brook Ct, 12550
845-863-1772