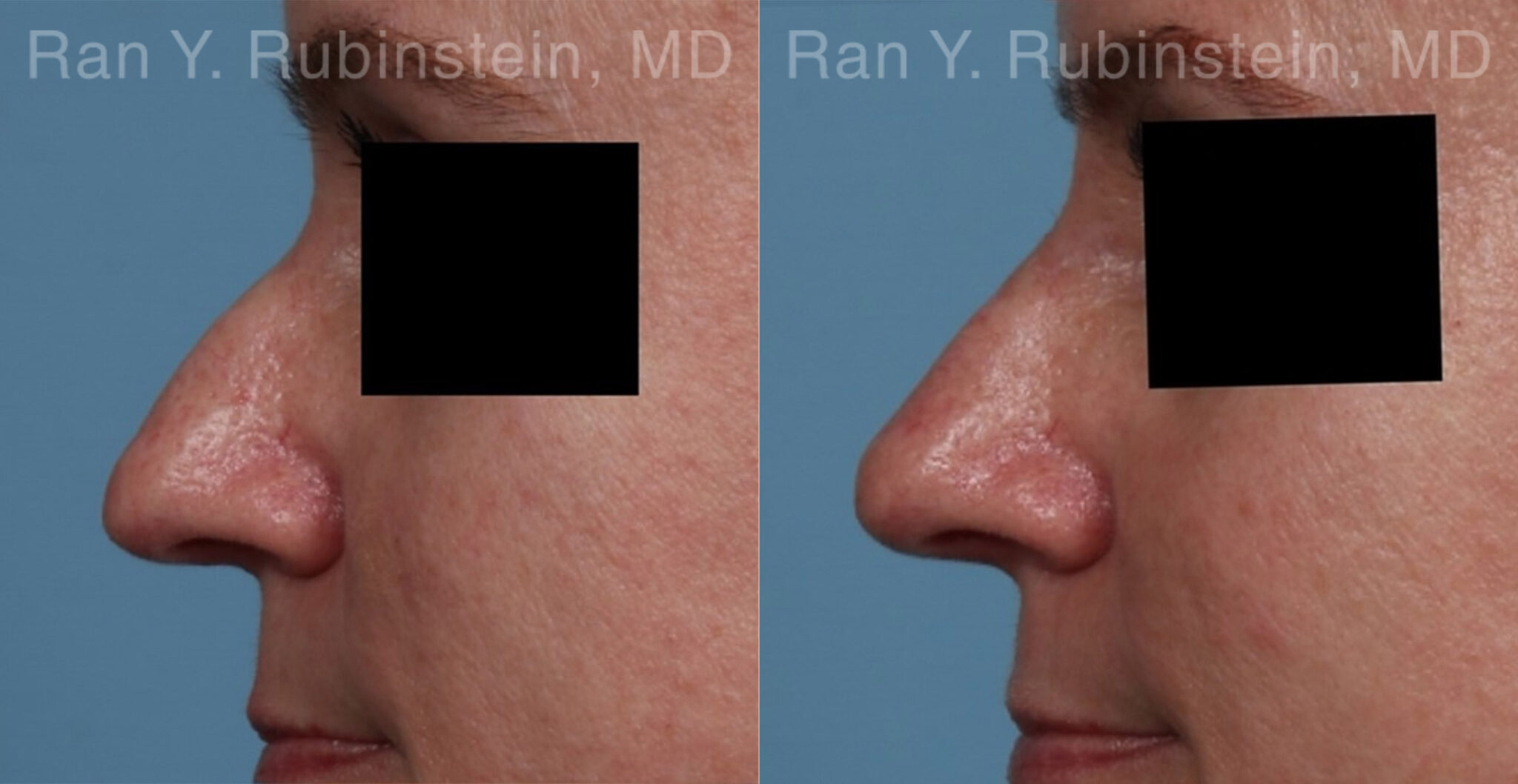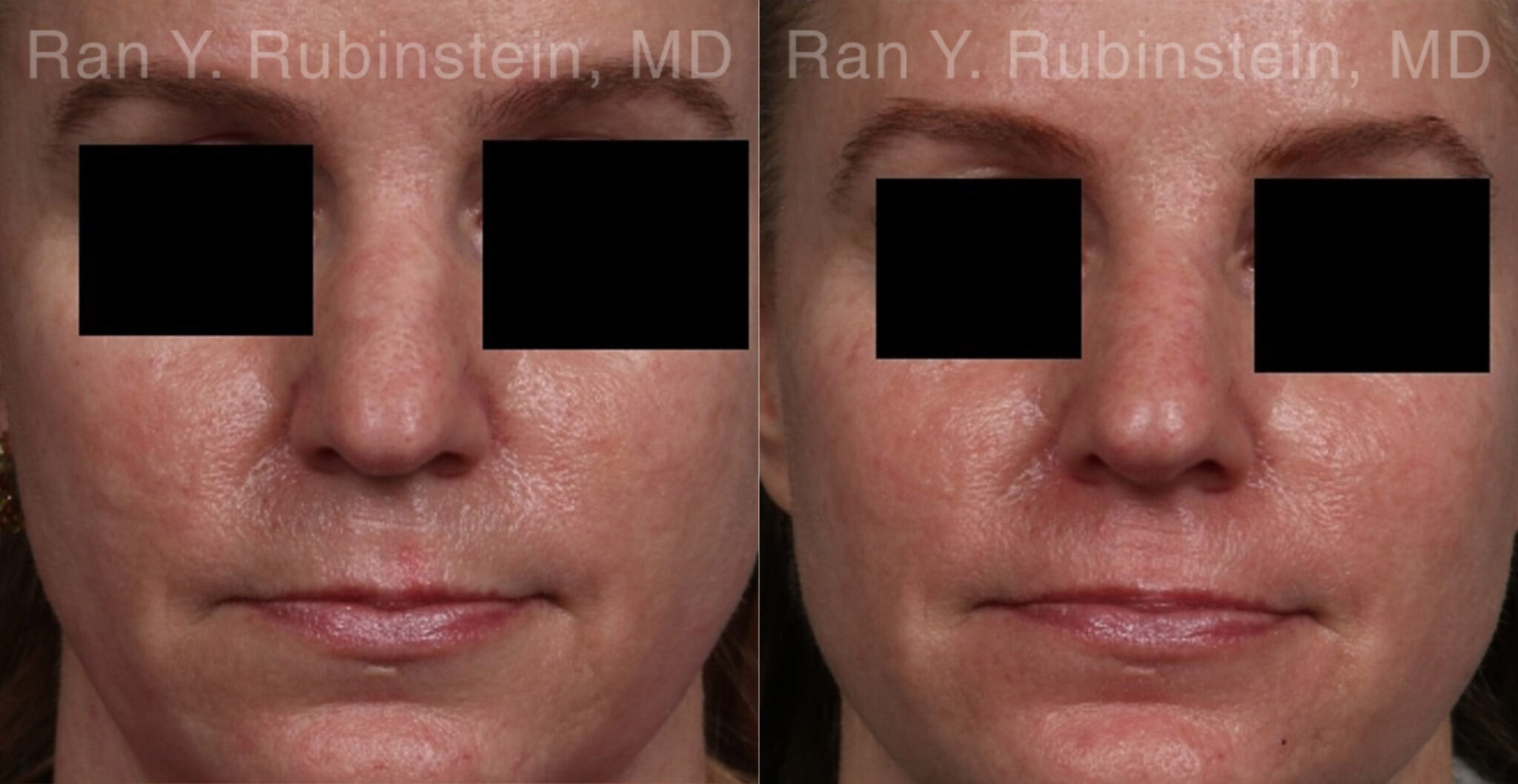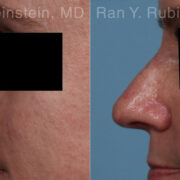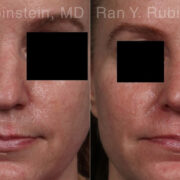 Patient Info
Gender: Female
Procedure Description:
Our patient was blown away by her liquid rhinoplasty and wanted to share her results with you. She was primarily bothered by her droopy tip. She was advised that rhinoplasty would offer her the best results, but surgery wasn't an option for her at this time. Using HA filler with a micro-cannula inserted between the medial crura a columellar strut was created lifting the tip of her nose.
All too often I see overfilling in the tip itself to create the illusion of increased projection creating a loss of definition to the tip of the nose. This is why the front views are often not shown. In this technique, we are simulating what is performed during surgery creating a strut with HA filler. On her front view, you can see that her nose appears shortened due to the increased projection and rotation and at the same time there is increased tip definition with greater visibility of her tip defining points as there is no filler over the domes.
Surgeon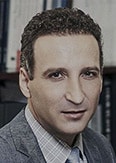 Ran Rubinstein, MD
Physician
Location
United States, NY, Newburgh, 200 Stony Brook Ct, 12550
845-863-1772