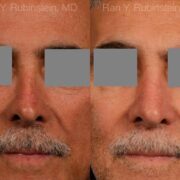 Patient Info
Gender: Male
Procedure Description:
Before: Pinched, partially collapsed nasal bridge as a result of rhinoplasty surgery 30 years ago. Patient prefers non surgical treatment over revision rhinoplasty.
After: INJECTABLE RHINOPLASTY. Note more balanced nasal bridge in relationship to his tip after just 1 syringe of Restylane. Results can last 1 to 2 years. No downtime. Minimal cost vs. revision rhinoplasty.
Surgeon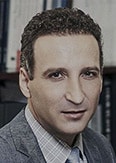 Ran Rubinstein, MD
Physician
Location
United States, NY, Newburgh, 200 Stony Brook Ct, 12550
845-863-1772