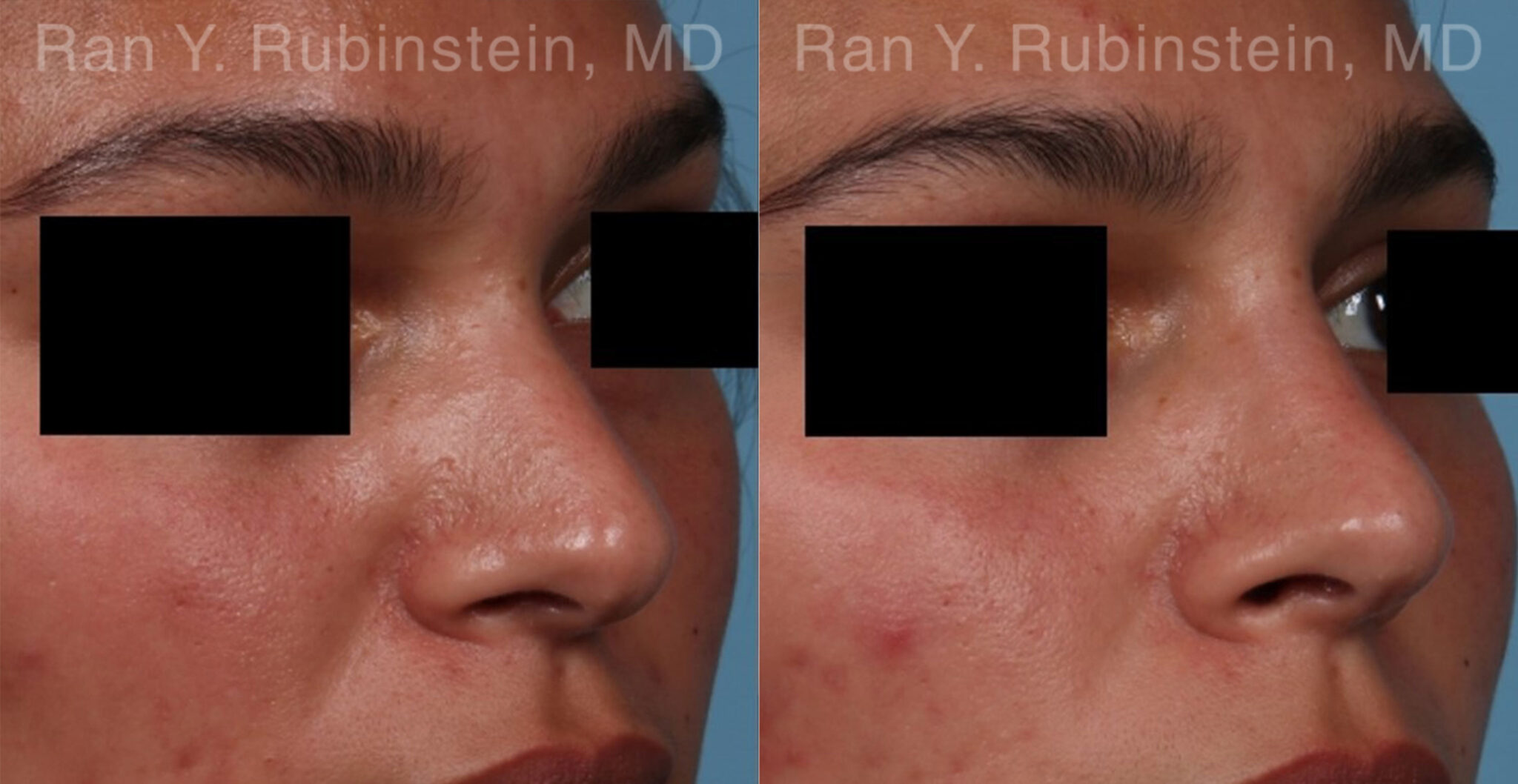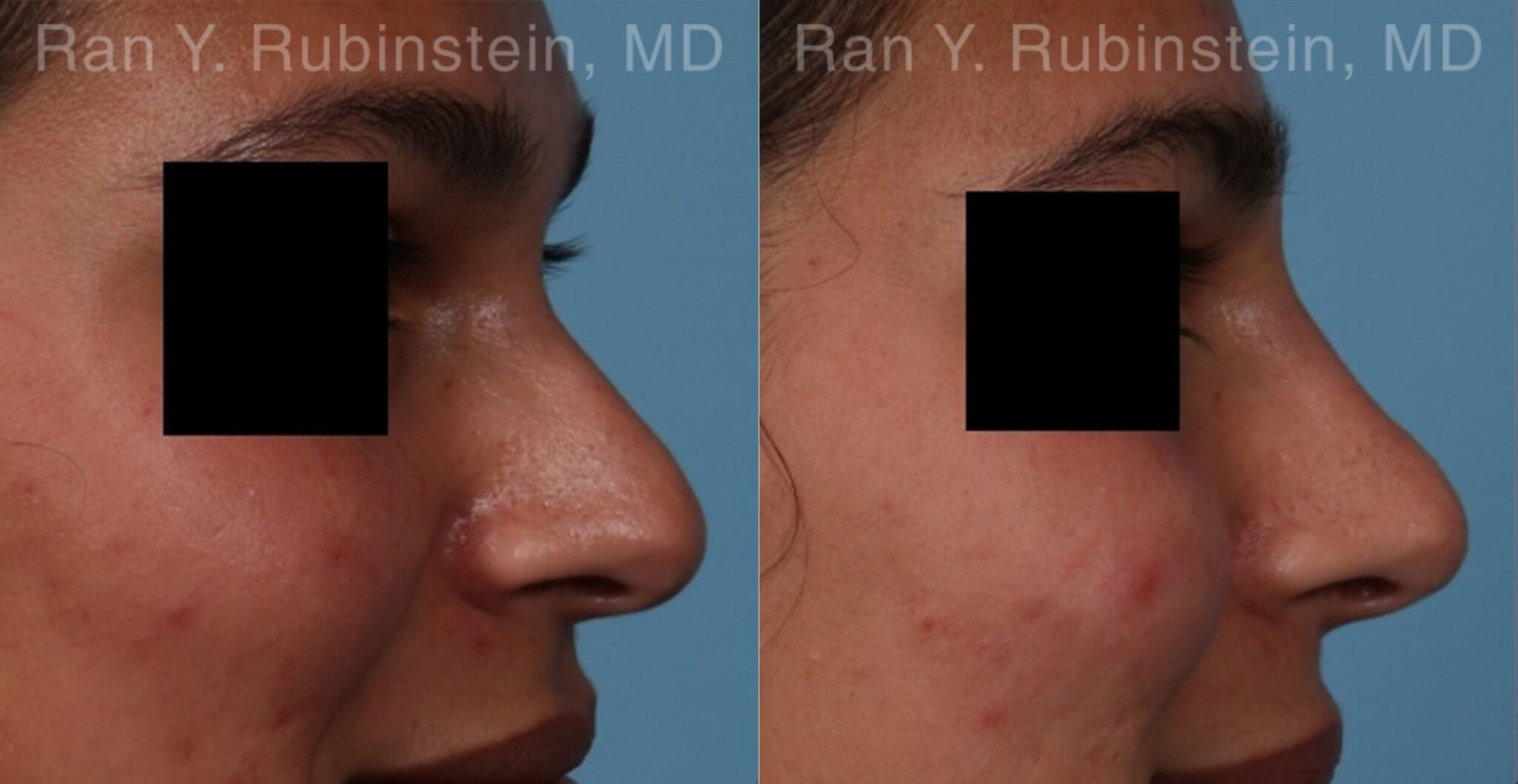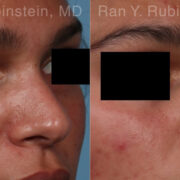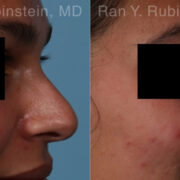 Patient Info
Gender: Female
Procedure Description:
Before: We were so happy to see our 22 year old patient on her one month follow up yesterday for her injectable rhinoplasty. She was so happy as we were able to accomplish all of her goals.
Prior to the procedure she was focused on her dorsal hump on the bridge of her nose and droopy tip especially when she smiles. She wasn't ready to go under the knife and was referred by one of the local medical spas. On examination she didn't have a true bump on her nose. She has a very deep "nasion" the area between the eye brows and where the perceived bump begins. The tip of her nose had very little support and plunged downward with smiling. The tip of her nose was also droopy "under projected" when not smiling.
After: 1 month after using a hyaluronic acid gel filler to fill in the nasion of her nose. The bump is gone. The tip of her nose was also filled over the tip cartilages to increase her tip height also known as projection. This was performed with a microcannula for safety reasons and shouldn't be attempted by an inexperienced injector. Lastly, Toxin (can use either Botox or Dysport) was injected in the muscle that pulls the tip of her nose down. As you can see when she smiles her nose doesn't plunge downward anymore. Patient is beyond happy.
Surgeon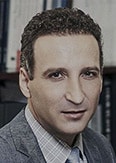 Ran Rubinstein, MD
Physician
Location
United States, NY, Newburgh, 200 Stony Brook Ct, 12550
845-863-1772