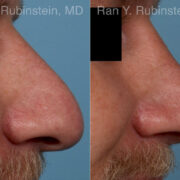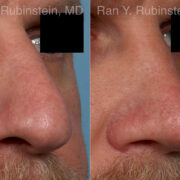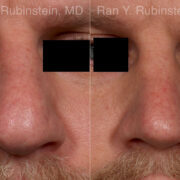 Patient Info
Gender: Male
Procedure Description:
Patient was very self conscious about his nose. Treatment goals included straightening, hump reduction, tip refinement, drooping of nose with smile and breathing issues.
Today he was seen for his 1 year post operative visit. He couldn't be happier. What impressed him the most was that I was able to accomplish all his goals yet make his surgery undetectable. No scars as it was performed via a closed approach. He is also relieved that nobody has asked him, "have you had a nose job?" which he feels is a testament to how natural his results are. I was thrilled to hear how happy my patient was with his lifechanging results.
Surgeon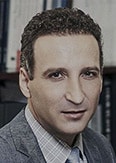 Ran Rubinstein, MD
Physician
Location
United States, NY, Newburgh, 200 Stony Brook Ct, 12550
845-863-1772