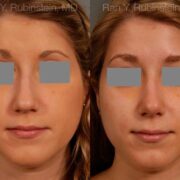 Patient Info
Age: 20 - 29 years old
Gender: Female
Procedure Description:
Before: 22 year old Caucasian female, of Italian descent, looking to refine, and lift the tip of her nose and reduce a bump on her nasal bridge.
After: 1 year after a closed rhinoplasty (nose job) procedure where tip cartilage reshaping and grafting was used to give her more tip definition and projection. She had a small dorsal hump reduced conservatively via a newer cartilage sparing technique. Note the natural un operated appearance of her nose. Patient was very pleased with her results.
Surgeon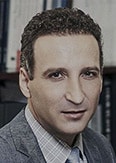 Ran Rubinstein, MD
Physician
Location
United States, NY, Newburgh, 200 Stony Brook Ct, 12550
845-863-1772