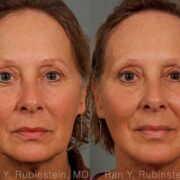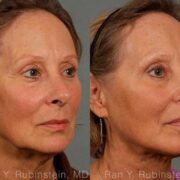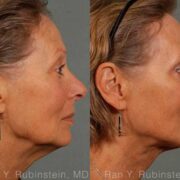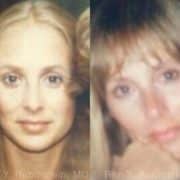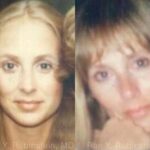 Patient Info
Age: 60 - 69 years old
Gender: Female
Procedure Description:
Before: 62 year old with jowls , under chin skin laxity with platysmal banding. She has also developed volume loss under the eyes, cheeks, and jaw line.
After: 6 months after toning of her jaw line and neck skin with a Smart Lipo procedure. She has had 3 Sculpra treatments (total 5 vials) to replace lost volume. Results of the Smart Lipo will last 3 to 5 years and Sculpra more than 2 years. Botox was injected to smooth out her neck platysmal bandsPhotos of her youth: On the left, the Patient is in her early 30's. Note youthful facial volume, smooth contours along her neck and jaw line. On the right, in her early 50's, she has developed significant facial volume loss and deflation contributing to early sagging along her cheeks and jaw line. This is more pronounced at age 62. Dr. Rubinstein has patients bring in their photos from different stages in their lives so that he can analyze these changes in order to create a natural rejuvenation treatment plan rather than approaching patients with a cookie cutter approach.
Surgeon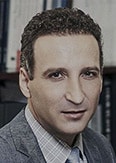 Ran Rubinstein, MD
Physician
Location
United States, NY, Newburgh, 200 Stony Brook Ct, 12550
845-863-1772