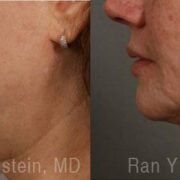 Patient Info
Age: 50 - 59 years old
Gender: Female
Procedure Description:
Before: 57-year-old with jowls, under chin skin laxity with excess volume. She has also developed volume loss along the front of the jaw line near the chin making the appearance of the jowl much more noticeable.
After: 3 months after melting excess fat under the chin and jowls, toning of the skin with a Smart Lipo procedure. Her pre jowl depression has been filled in with Juvederm filler. Results of the Smart Lipo will last 3 to 5 years and Juvederm up to one year.
Surgeon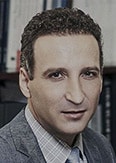 Ran Rubinstein, MD
Physician
Location
United States, NY, Newburgh, 200 Stony Brook Ct, 12550
845-863-1772