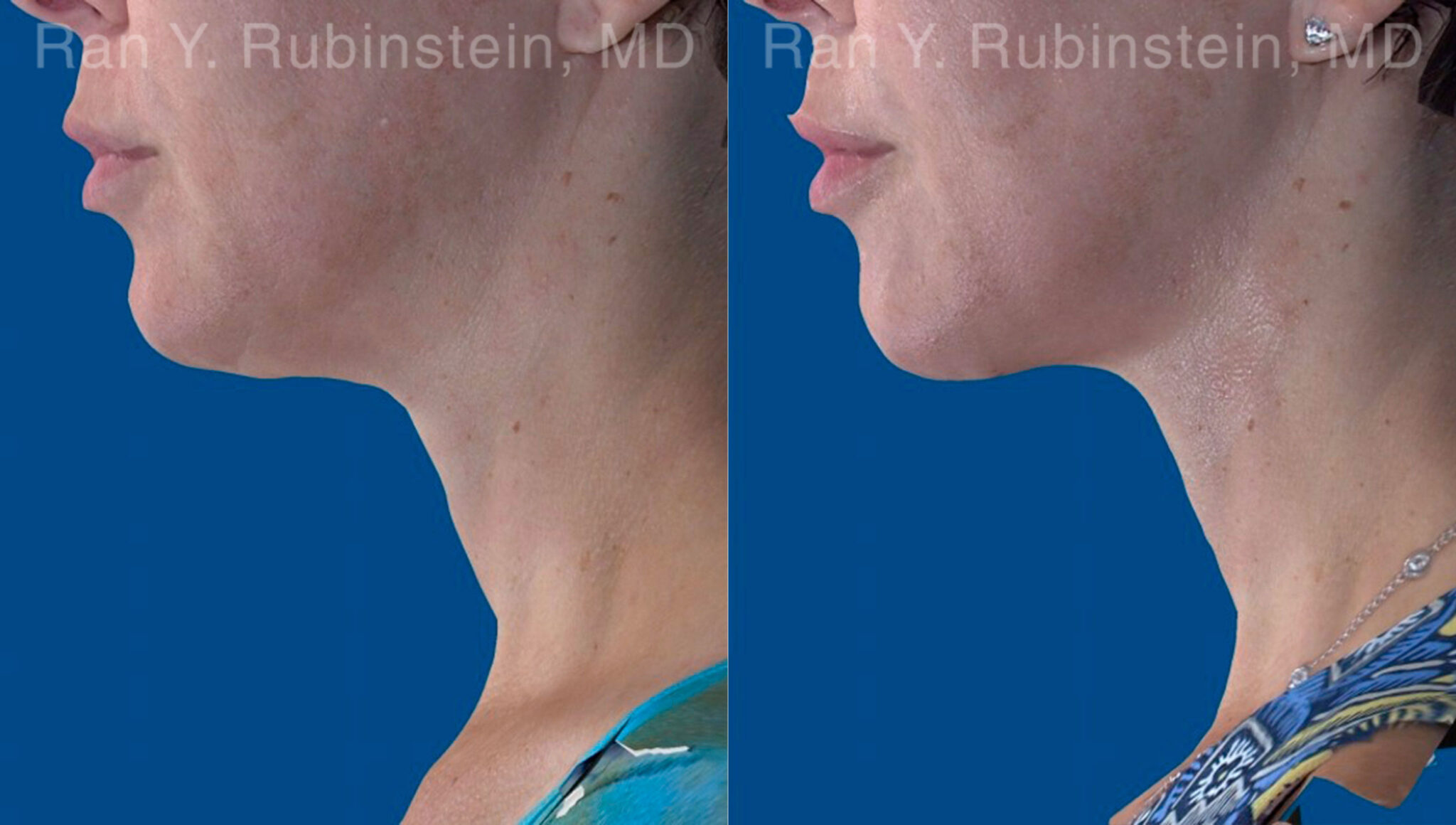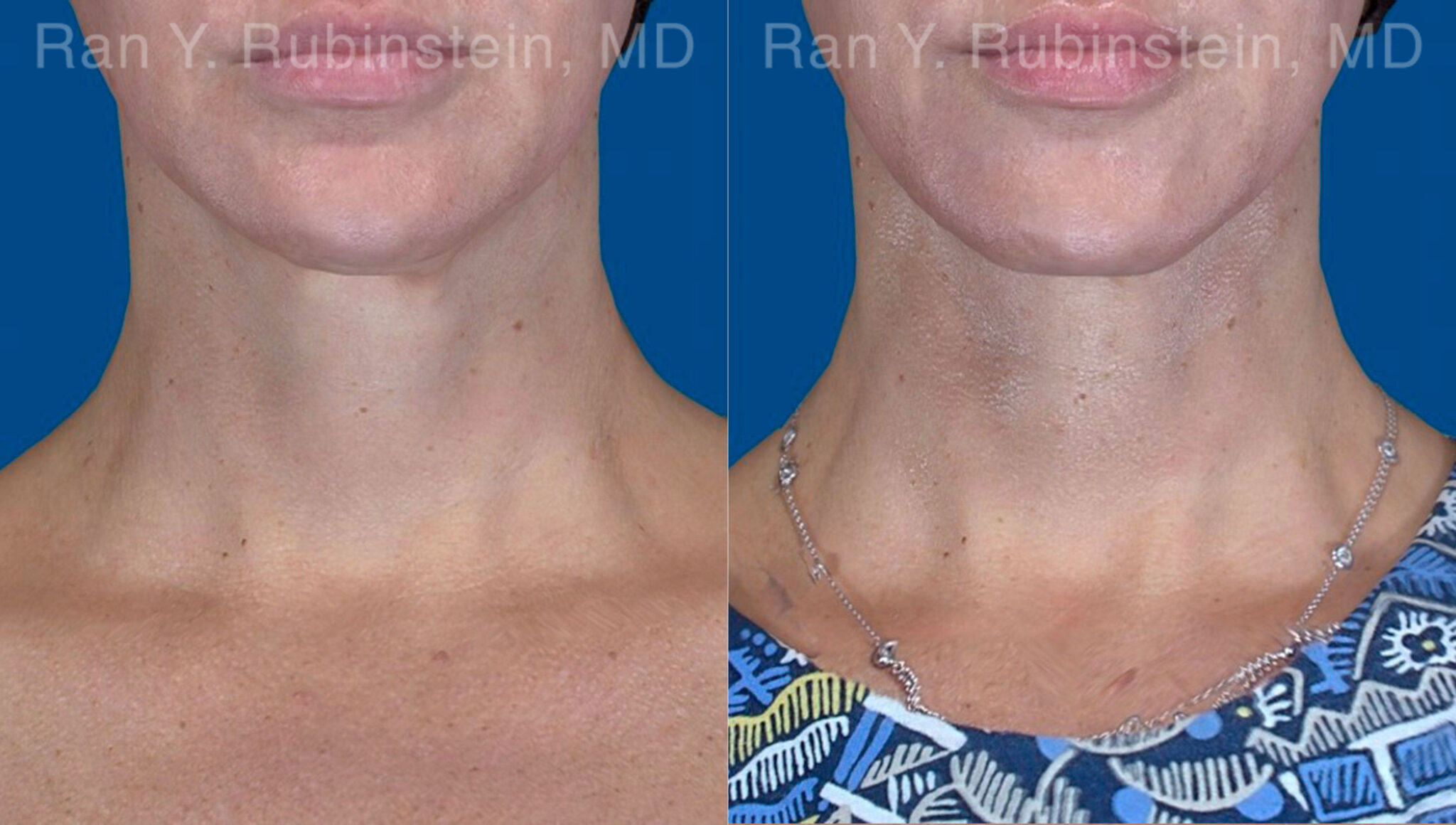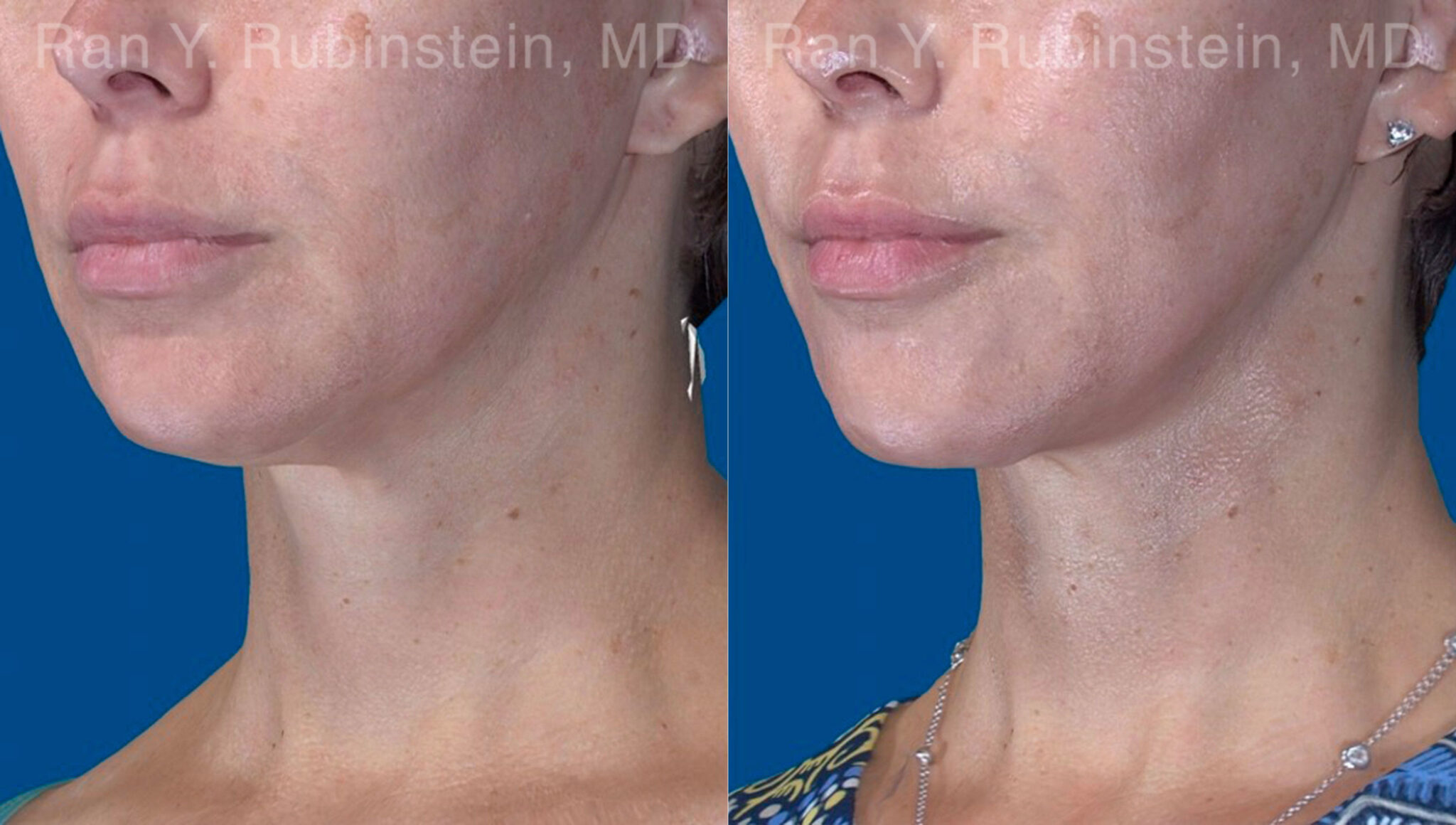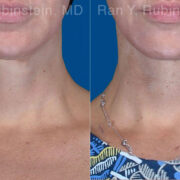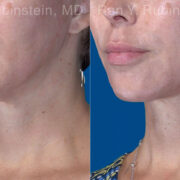 Patient Info
Age: 50 - 59 years old
Gender: Female
Procedure Description:
Before: Our 50 year old patient was so happy with her 1 year post mini neck lift results that she wanted us to share them with you online. Her goals was to reduce her platysmal bands and tone her neck and jaw line yet avoid incisions in front and behind her ears.
After: 1 year after her mini neck lift result performed thru a small incision under chin. Her over-active platysma muscle was addressed surgically smoothing out her neck and jaw line. This is only possible in younger patients with good skin tone and elasticity. Her results were enhanced by filling her chin which was weak and using a laser to tone her jaw line, called "Laser Lift"
Surgeon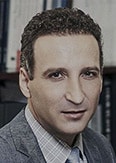 Ran Rubinstein, MD
Physician
Location
United States, NY, Newburgh, 200 Stony Brook Ct, 12550
845-863-1772