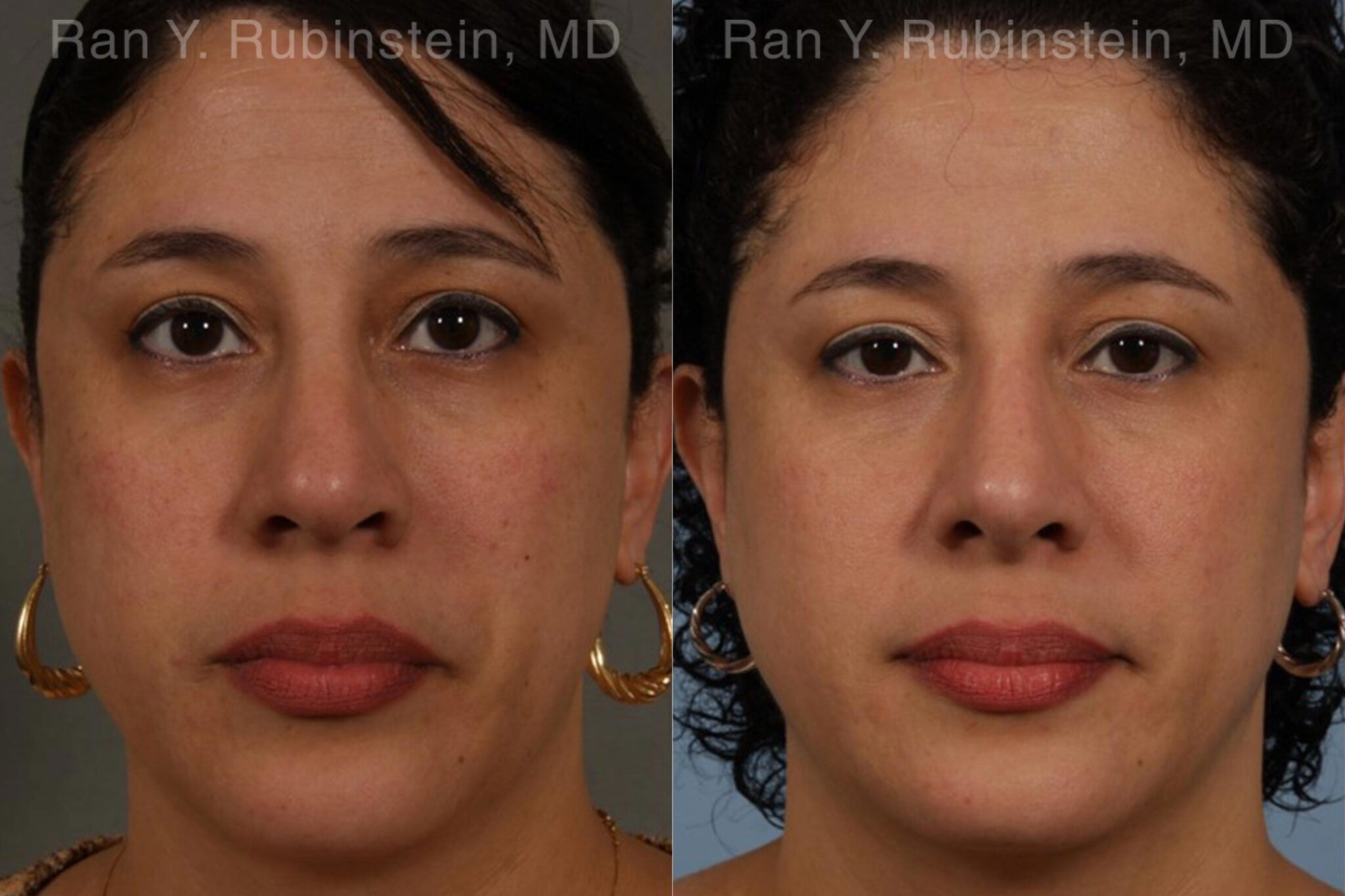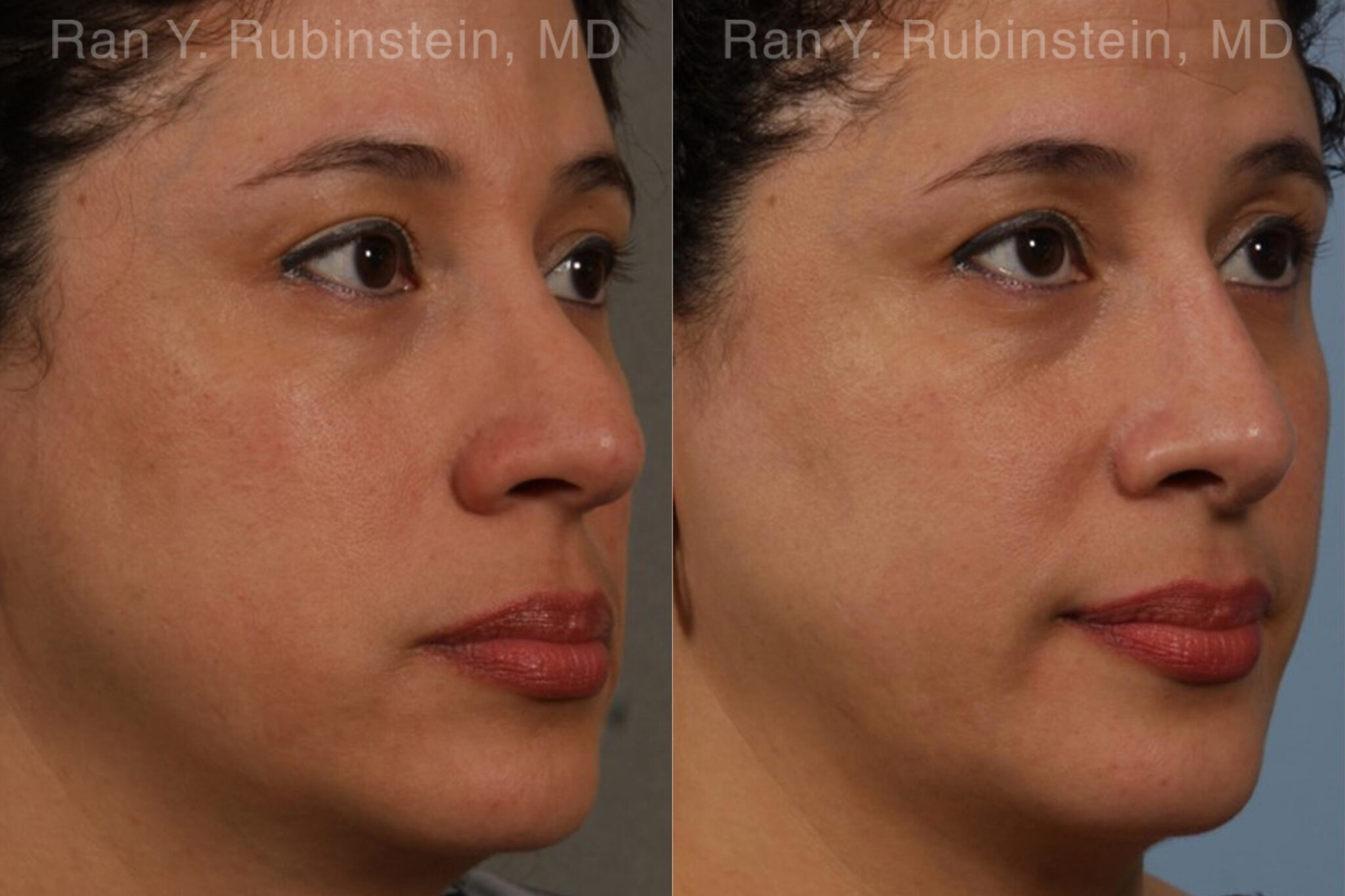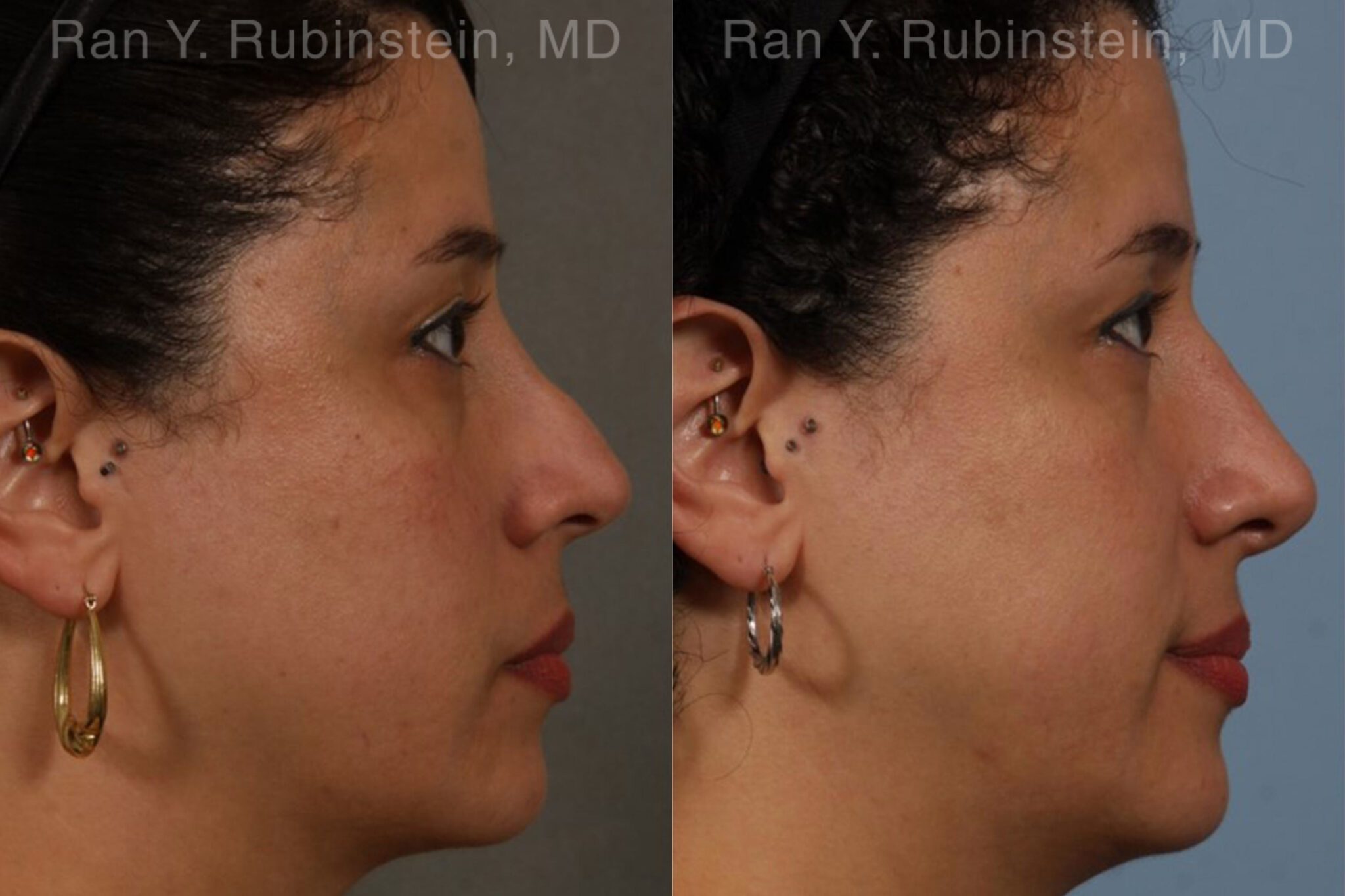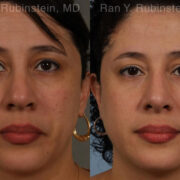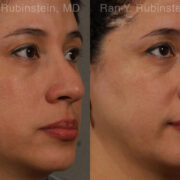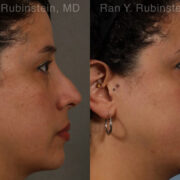 Patient Info
Age: 40 - 49 years old
Gender: Female
Procedure Description:
Before: Our 44 year old patient had previous rhinoplasty with over aggressive dorsal hump reduction. She also was interested in tip refinement and less flaring of her nostrils.
After: She is 1 year post revision rhinoplasty, the bridge of her nose was restored using fascia and diced cartilage grafting, conservative tip refinement was accomplished via suture techniques without cartilage removal and her nostrils were conservatively narrowed without visible scarring.
Surgeon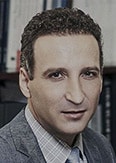 Ran Rubinstein, MD
Physician
Location
United States, NY, Newburgh, 200 Stony Brook Ct, 12550
845-863-1772