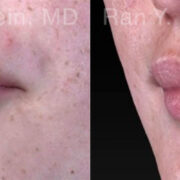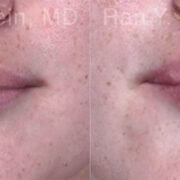 Patient Info
Age: 20 - 29 years old
Gender: Female
Procedure Description:
Before: 22 year old would like lip augmentation but fearful of getting a duck like look.
After: 1 month after Restylane Kysse
Who is a candidate for Restylane Kysse lip injections?
Restylane Kysse is ideal in someone looking for increased lip volume without increasing lip projection outward. Kysse is injected in a unique manner, via the "fences" or vertical pillar method. This allows for increased lip volume in height only, which is ideal for someone who doesn't need outward lip projection as this can create a duck like appearance in someone who is already full in this dimension.
Other candidates include those who already had other lip filling techniques with traditional Juvederm or Restylane fillers with nice front projection but now want more vertical height / volume for even more results while maintaining a natural appearance.
Combination treatment is ideal for most patients.
There can be a little more downtime- swelling and bruising with the "fences" Kysse method but the amazing natural results make it well worth it.
Surgeon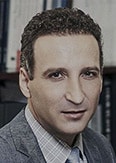 Ran Rubinstein, MD
Physician
Location
United States, NY, Newburgh, 200 Stony Brook Ct, 12550
845-863-1772