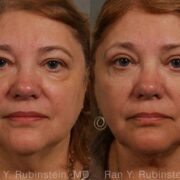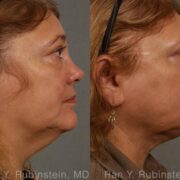 Patient Info
Age: 60 - 69 years old
Gender: Female
Procedure Description:
Before: 62-year-old female bothered by her "turkey neck" but is not prepared to undergo a neck lift procedure. She would prefer to avoid incisions, downtime, anesthesia, and the cost of a traditional face lift. Smart Lipo can provide about 50% of the result seen with traditional neck lifts with only 2 days of downtime. The procedure is stitchless.
After: 1 year after Smart Lipo Triplex, the latest technology for laser assisted liposuction. The benefits over traditional liposuction is that the laser coagulates any blood vessels that can lead to bruising and also tightens skin. Traditional liposuction leaves skin hanging. Note significant improvement in her neck and jaw line contours. Patient also had upper and lower blepharoplasty using Fraxel laser.
Surgeon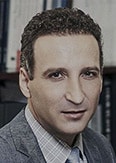 Ran Rubinstein, MD
Physician
Location
United States, NY, Newburgh, 200 Stony Brook Ct, 12550
845-863-1772