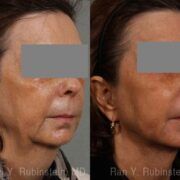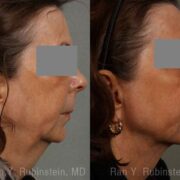 Patient Info
Age: 50 - 59 years old
Gender: Female
Procedure Description:
Before: 57 year old female who is bothered by laxity in her neck and jaw line. Would like to treat her jowls and turkey neck without a surgical neck lift if possible. She also is noticing that her cheeks are losing volume, support, and are beginning to sag. This is also causing her marionette lines to deepen.
After: 60 years old, 15 months after Smart Lipo procedure where excess fat from her neck and jaw line were lasered and skin tightened with only 2 days downtime. She had a Liquid Lift, where Juvederm Voluma was used to restore lost cheek volume. Juvederm Voluma can last up to 2 years after a single treatment. Results of Smart Lipo are dramatic and long lasting. For patients who want skin tightening but don't have excess fat, Precision Tx can be performed. This is a newer type of Smart Lipo laser. We will often combine both procedures- Smart Lipo under the chin and Precision Tx for the jaw line.
Surgeon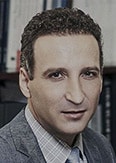 Ran Rubinstein, MD
Physician
Location
United States, NY, Newburgh, 200 Stony Brook Ct, 12550
845-863-1772