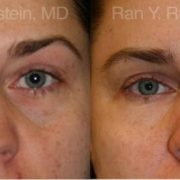 Patient Info
Age: 40 - 49 years old
Gender: Female
Procedure Description:
Before: 40 year old female with under eye puffiness accentuated by hollowness around her eyes due to fat loss. Patient wanted a long lasting solution.
After: 1 year after lower blepharoplasty, to remove excess lower lid fat trans conjunctival, and fat transfer from her lower abdomen to the hollowness around her lower eye lids. This combined approach gives a natural balanced result avoiding the hollowness often seen when only lower eye lid fat is removed. Not the improved skin texture to the lower lids.
This is thought to be from the growth factors that are part of the fat that was injected.
Surgeon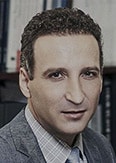 Ran Rubinstein, MD
Physician
Location
United States, NY, Newburgh, 200 Stony Brook Ct, 12550
845-863-1772