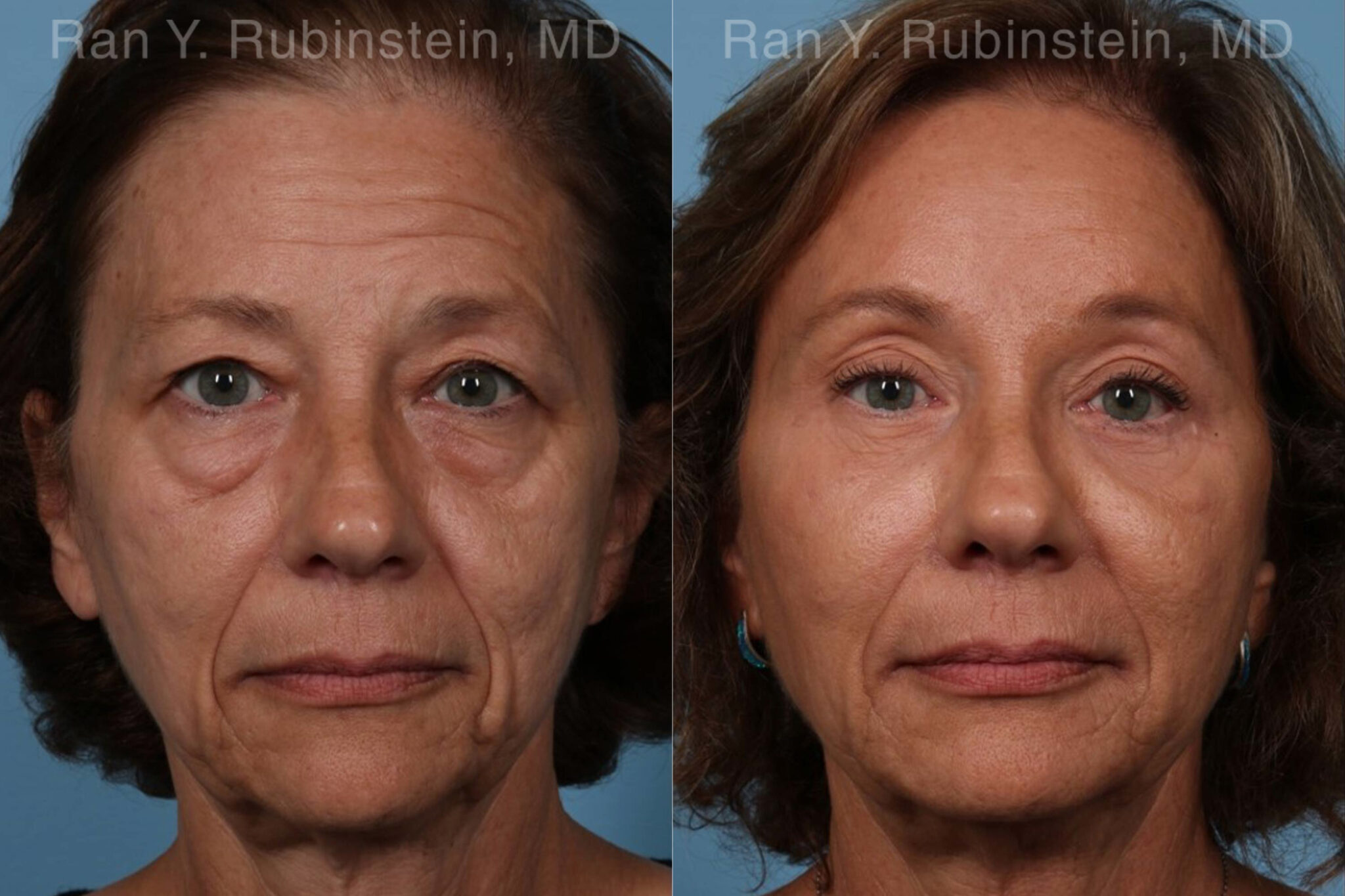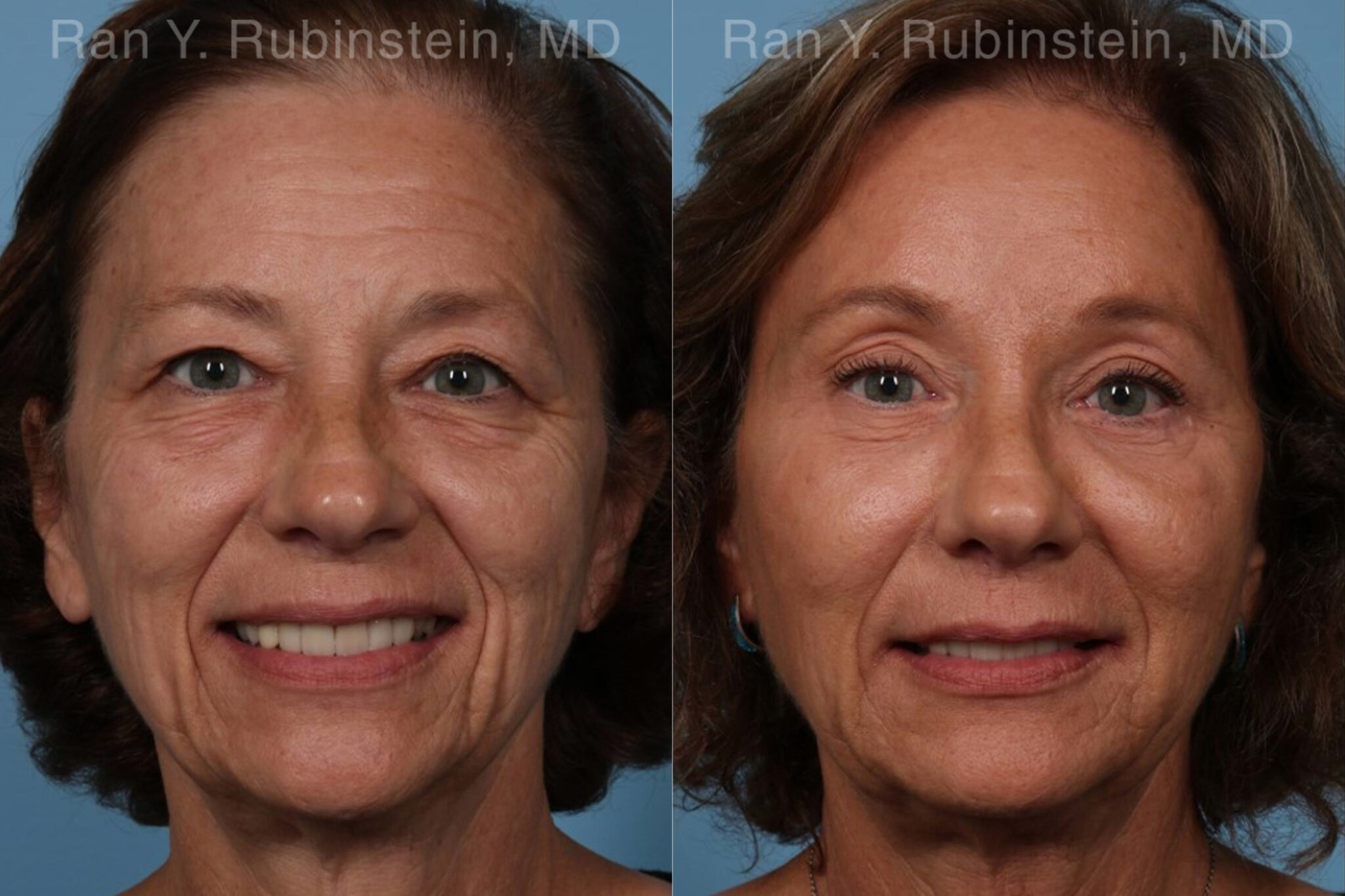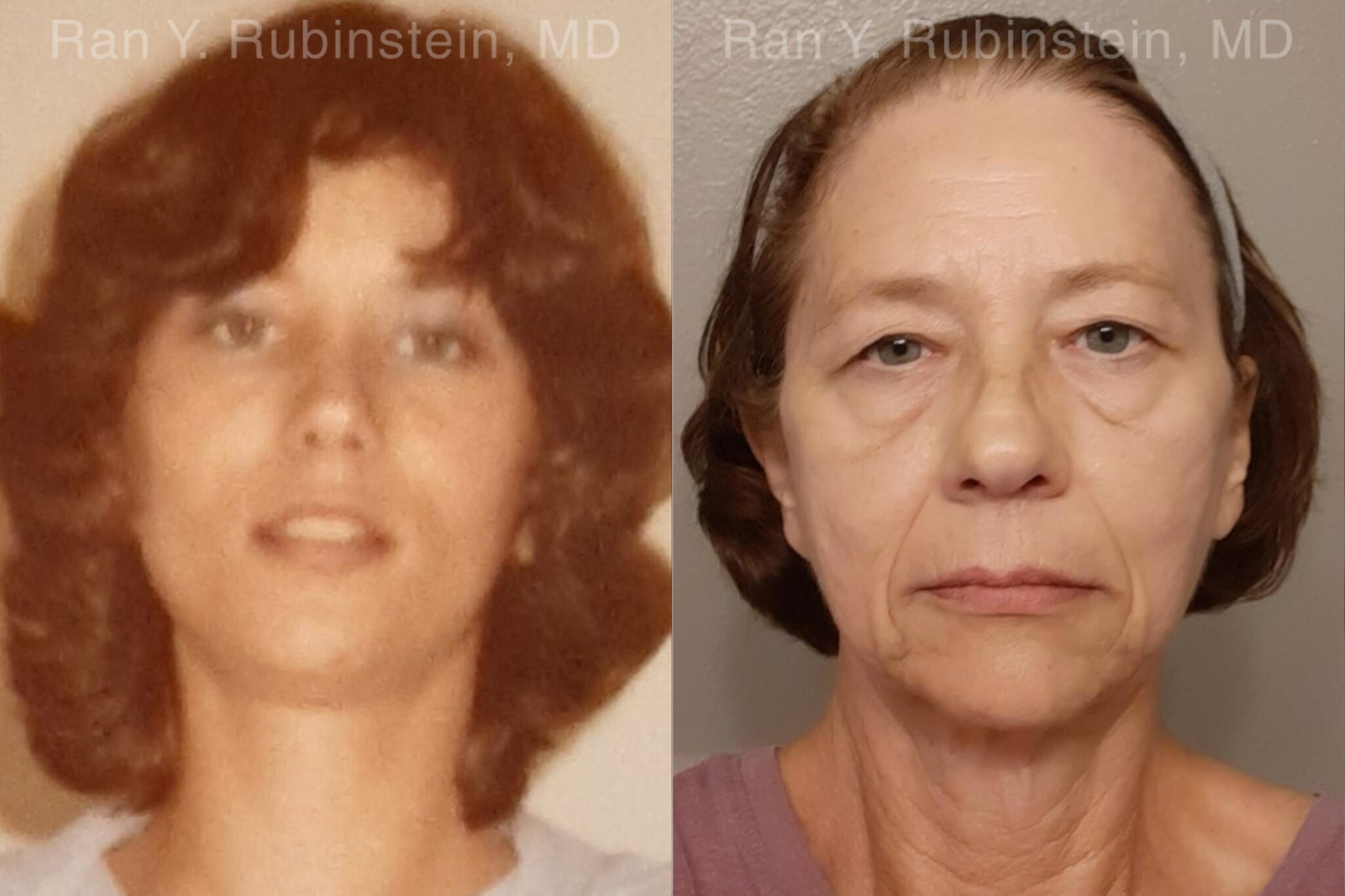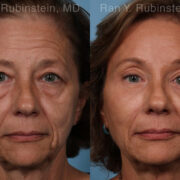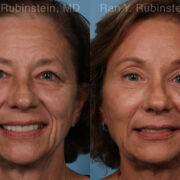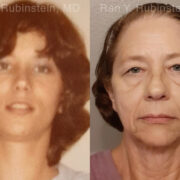 Patient Info
Age: 60 - 69 years old
Gender: Female
Procedure Description:
Before: Our 60-year-old patient wanted to address her tired appearance and facial sagging. What stood out was the sagging of her upper eye lids and brows. She looked tired as a result of her under eye bags and drooping of her cheeks from facial volume loss. She was open to surgical treatments for her eyes and brows but preferred noninvasive remedies for her cheeks and jaw line.
After: 1 year after an endoscopic browlift, upper blepharoplasty, and a deep plane lower blepharoplasty. Note the natural position of her eyebrows and the resolution of her lower eye lid festoons. Lost facial volume was restored with 6 vials of Sculptra over 3 treatments. Her cheeks and jaw line have been lifted non surgically as a result of restoring more youthful volume. Our patient couldn't be happier. She feels like she looks 15 years younger.
Surgeon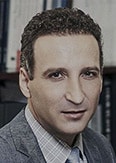 Ran Rubinstein, MD
Physician
Location
United States, NY, Newburgh, 200 Stony Brook Ct, 12550
845-863-1772