Age Defense Laser Facial
The Age Defense laser facial takes just thirty minutes to an hour to complete. Anesthesia is not necessary because there is minimal discomfort involved. There is no downtime and patients can immediately return to their normal activities. Most patients benefit from a series of four to seven treatments which are performed on a monthly basis.
Patient Results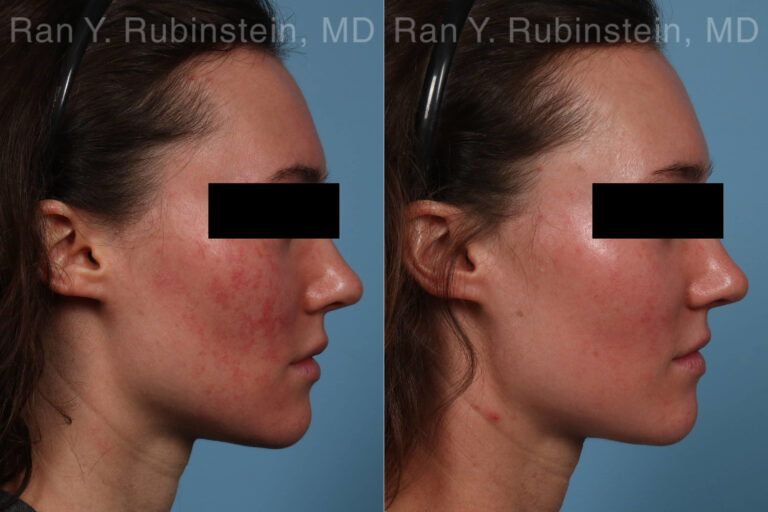 * All patients are unique and individual results may vary.
Laser Facial with Levulan
For Acne and Precancerous Lesions
For individuals with acne and darker, pre-cancerous lesions, Dr. Rubinstein often performs the laser facial with Levulan for dramatic results. Maximum results are typically achieved with two to three treatment sessions. This is a more aggressive treatment and patients will need to avoid sun exposure for forty-eight hours. We also recommend that patients use a medical-grade sunscreen after treatment.
FAQs about Laser Facial Treatment
What Laser Facial Treatment
office is near me?
If you live in the state of New York, Laser & Cosmetic Surgery Specialists offers laser facial treatment among its services. For a full list of services, please visit our Locations page.