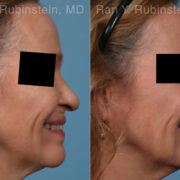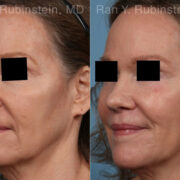 Patient Info
Gender: Female
Procedure Description:
Our patient was so happy with her closed rhinoplasty and lip lift surgical results at her 3 month post operative visit that she wanted to share them with you.
Her goal was to create more profile balance in her middle facial third. This was accomplished by lifting the tip of her nose and a lip lift.
Surgeon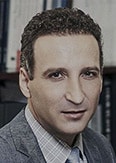 Ran Rubinstein, MD
Physician
Location
United States, NY, Newburgh, 200 Stony Brook Ct, 12550
845-863-1772