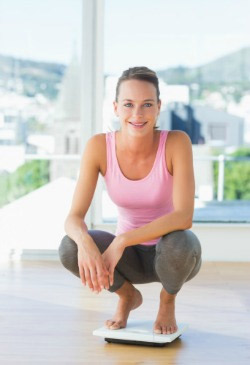 Any body-contouring procedure, from a breast lift to a thigh lift, should be treated as a major surgery that can cause major complications if not performed properly. These procedures involve significant changes to the body's structure and can put a patient at risk for excessive bleeding, infection, and more. Choosing the right body contouring surgeon can mean the difference between a routine procedure that delivers results and an experience that is anything but routine. If you're not sure what criteria to use when selecting your body contouring surgeon, these tips can point you in the right direction.
No. 1 – The Right Specialty
If you're hoping to have liposuction performed, you don't want to consult with a doctor who exclusively performs facelift surgeries. Before you even pick up the phone, you should have a clear understanding of the surgeon's specialty area and what procedures he performs. This way, you know your surgeon is experienced in the surgery that interests you and can be a reliable source of information to help you plan the right procedure for your needs. Body contouring or body sculpting procedures include abdominoplasty or tummy tuck, arm lift, breast augmentation, breast lift, breast reduction, liposuction, thigh lift, and sometimes cellulite treatments and packages like the Mommy Makeover.
No. 2 – Proper Certification
Next up, your plastic surgeon must be board certified by the American Board of Plastic Surgery—no excuses or exceptions. Although you can ask a surgeon directly, you may wonder if he's being truthful or not. Luckily, the American Board of Medical Specialties has a website that can tell you for sure.
Why does board certification matter so much? While it is legal for any doctor to perform any medical procedure they want, it is not always in the best interest of the patient to receive treatments from doctors who don't have specialized training. Board certification ensures that a surgeon has completed three to five years of intensive general surgery training and at least two to three years of training in the plastic surgery field. These surgeons are better equipped to manage the intricacies of their specialty areas, such as abdominoplasty, making their surgeries safer and more effective for patients.
No. 3 – Patient Results and Satisfaction
Certifications and specialty training cannot guarantee that a surgeon is good at his job. Take the time to look into your intended surgeon's history to uncover any malpractice suits or judgments against him by going to the Medical Board website of your state. You'll find these lawsuits as well as any disciplinary actions taken by the board.
Beyond this, there are many community review sites now available online where you can get real feedback from patients who have received surgical procedures from your body contouring surgeon. Read up on your doctor's reviews on all of the procedures he performs to get a clear picture of how satisfied his patients are, how often they experience complications, and how well the results will turn out.
No. 4 – Hospital Privileges
Many surgeons today have their own outpatient clinic where they perform the majority of their procedures. Still, you'll also find that the vast majority of legitimate plastic surgeons also have hospital privileges, meaning they can use hospital facilities to perform their more intensive surgeries. To become affiliated with a hospital in this way, the surgeon often has ties to the institution and has completed a background check. Not only can this put a patient's mind at ease, but it guarantees that your surgeon has a fully certified practice and the ability to perform your surgery safely.
No. 5 – Cautious and Thorough Planning
In the world of body contouring, it's very typical to stack multiple procedures together to achieve a total body makeover. For many patients, however, this approach can be too stressful and may cause unwanted side effects and delayed healing. A properly trained body contouring surgeon will never suggest a complete head to toe makeover without considering your health and well-being, as well as your predicted ability to withstand major body surgeries. Bundling procedures too carelessly can be dangerous for the patient, even if it does save you time and money.
When planning for your procedure, look for a plastic surgeon interested in your personal health more than the surgery itself. He or she should be cautious during the surgical planning and consider every possible angle to make sure that you get the care and attention you need. The right plastic surgeon will always put your well-being first and should never make you feel pressured to undertake more than you feel you can handle.
Get Your Surgeon Right the First Time
Simplify your search for the right surgeon by contacting Laser & Cosmetic Surgery Specialists, where Dr. Ran Rubinstein  can help you to achieve the surgical results you desire.
Renowned facial plastic surgeon Dr. Ran Rubinstein at Laser & Cosmetic Surgery Specialists of Newburgh, NY. Laser & Cosmetic Surgery Specialists is the only specialty plastic surgery practice in the Hudson Valley area with an on-site joint commission certified surgical suite. To contact Dr. Rubinstein, please call (845) 863-1772. Laser & Cosmetic Surgery Specialists is located at 200 Stony Brook Court,Ste. 2, in Newburgh, NY.