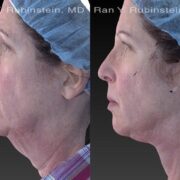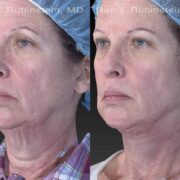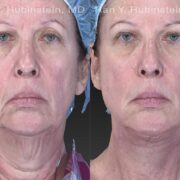 Patient Info
Age: 60 - 69 years old
Gender: Female
Procedure Description:
Before: 66 year old female bothered by laxity and aging in her neck. She didn't want a traditional facelift due to concerns over cost, recovery, and general anesthesia.
After: 6 months after a neck lift, utilizing the "Direct Neck Lift" approach where excess skin was removed from the front of the neck and the platysma (bands) tightened. The incision in the front of the neck is camouflaged by hiding it in the natural neck lines and by treating the scar with three Fraxel treatments starting 6 weeks after surgery. This type of neck lift can be done under local anesthesia with oral sedation. Recovery is only one week and the cost is about half of conventional neck and face lift surgery. Results are often superior to conventional neck lift surgeries as the problem, excess skin, is tackled at the sight of the problem rather than trying to pull that skin behind the ears. In order to further enhance his results, she had volume restoration to her jaw line and cheeks with Sculptra injections and a laser procedure, called "Laser Lift" was used to tighten her jaw line during the neck lift procedure.
Surgeon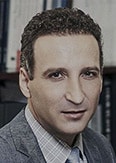 Ran Rubinstein, MD
Physician
Location
United States, NY, Newburgh, 200 Stony Brook Ct, 12550
845-863-1772